You're Ready to Live Peacefully as Your Authentic Self
This is a safe space, with a focus on you. 
It's time to connect with yourself so deeply that it becomes hard to ignore your intuition and true self.
You have drive and determination. You've learned how to juggle all the different responsibilities of your household and your business. You've put your head down and hustled to keep it all running.
Regardless of the exhaustion, you find a way to make it happen. I mean, if you don't, who will right?
The pressure that comes with growing a sustainable business AND maintaining all the other responsibilities you have in your life can put you on a fast track to burnout if you don't find a way to integrate alignment between the two.
Does
This
Sound Familiar:
» You're feeling the overwhelm pile on.
You feel like you're drowning, working so hard just to keep up with everything that's on your list. You feel like it's all on you to make it work and there's no room to breathe. Everything requires your attention and you find it hard to truly be present in the moment with those you care about the most.
» You want to be lit up and connected with your strategy.
You've somehow fallen into the space of just going through the motions and want to get back to that enthusiasm you had when you started and back on track with the dream you had. You want to feel seen and known for this passion that is inside you, but you feel like it keeps getting lost in a life full of "shoulds" instead of doing what you want. 
» You want to feel calmer & pivot from stress faster.
You're tired of the roller coaster effect. You don't want to spiral or feel debilitated in the pressure of it all. You need a tool that provides comfort and stability that you can apply to your personal life and your business.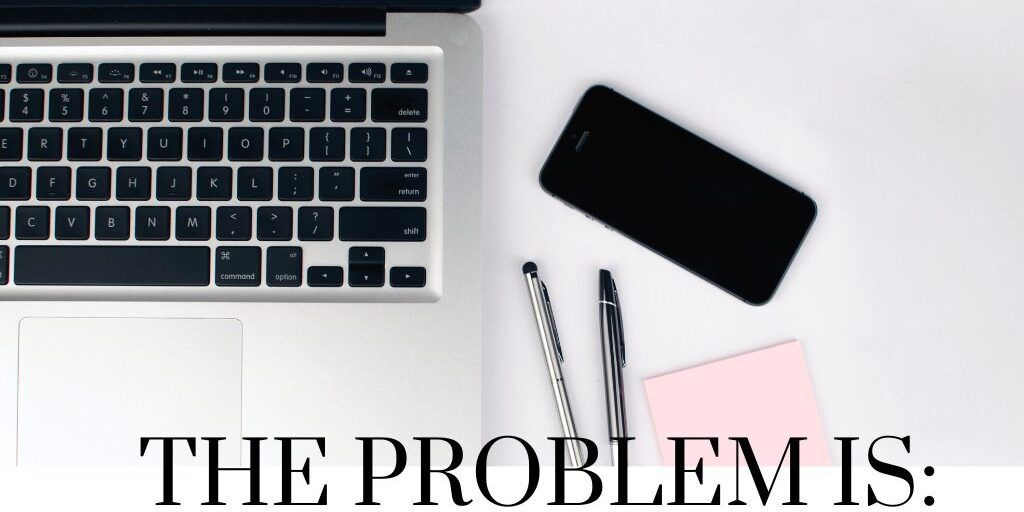 MOST WOMEN GET IN THE HABIT OF MAKING SURE EVERYONE ELSE IS TAKEN CARE OF AND AIM TO PLEASE OTHERS OR MEET THEIR EXPECTATIONS, EVEN WHEN WE DON'T REALIZE IT.
BUT - they fail to see that this creates an imbalance in our alignment and when there's an imbalance in one area, it's likely in other areas of our lives too.
Until one day it feels like you've hit a brick wall and
you're not sure which direction to go to get where you want to be...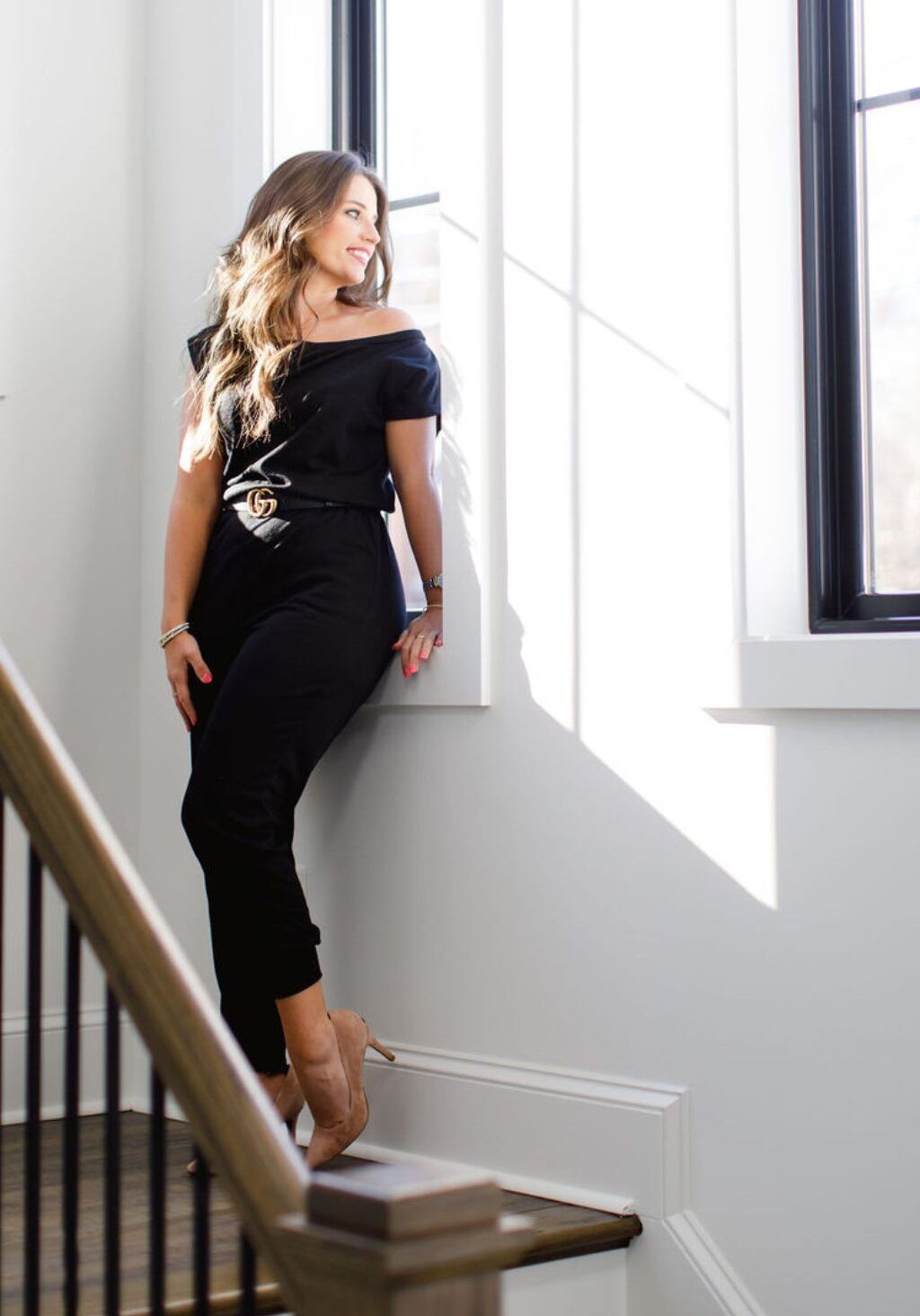 I get it. I've been there too.
I told myself I was driven but tbh, I think I was just trying to fill a void and using work as my distraction.
I could manage juggling all the things because of the structured systems that I created, which worked really well for business growth and success.
I mean, I can reverse engineer just about any plan or strategy. My rough start to life forced me to have a figure-it-out mentality, so I've become a natural problem solver. 
Which is great for business. But what about on the personal side of things?
On the outside things looked great.
On the inside I was overwhelmed with the pressure and I needed to get connected with myself.
Overworking
Overthinking
Disconnected
Avoiding conflict
Constantly comparing
Didn't feel seen or known
Piling on the pressure to dig myself out
Increased Risk of: Heart Disease, High Blood Pressure, and Diabetes.
Increased Risk of: Heart Disease, High Blood Pressure, and Diabetes.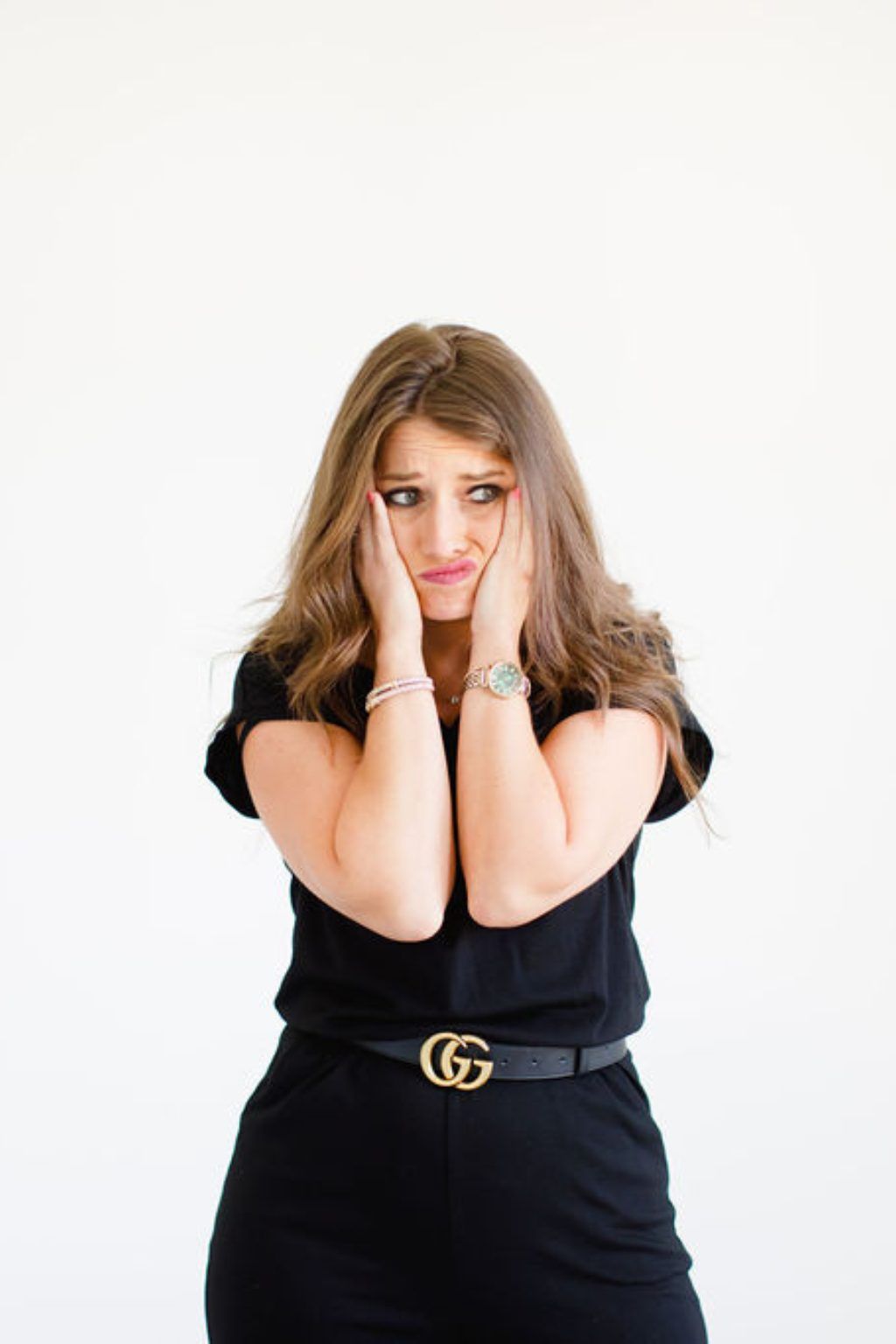 All that pressure and overwhelm can have
A TON of effects on our physical health too.
- on top of already not being able to hear my intuition?! -
I don't know about you, but I'm not getting any younger and don't want to be working away toward my "some day" while also contributing to the increased risk of all these mental and physical health issues.
And yet, there's so many of us that face this issue...
of women report feeling pressured to "have it all"
of female caregivers report feeling overwhelmed
of female entrepreneurs feel out of alignment
of female entrepreneurs experience burnout at some point
It's affecting us in all areas of our life... in our home, in our career, and within ourselves
Thankfully, you're already equipped with a powerful tool that you can use in a process that applies to any of these areas.
And yet, there's so many of us that face this issue...
of women report feeling pressured to "have it all"
of female caregivers report feeling overwhelmed
of female entrepreneurs feel out of alignment
of female entrepreneurs experience burnout at some point
It's affecting us in all areas of our life... in our home, in our career, and within ourselves
Thankfully, you're already equipped with a powerful tool that you can use in a process that applies to any of these areas.
» Improved self-esteem and confidence
» Better relationships
» Reduced stress, anxiety and pressure
» Increased resilience
» Frees us from assumptions and biases
» Improved decision-making
» Better conflict resolution
» Greater creativity and innovation
» Increased productivity and performance
» Improved leadership skills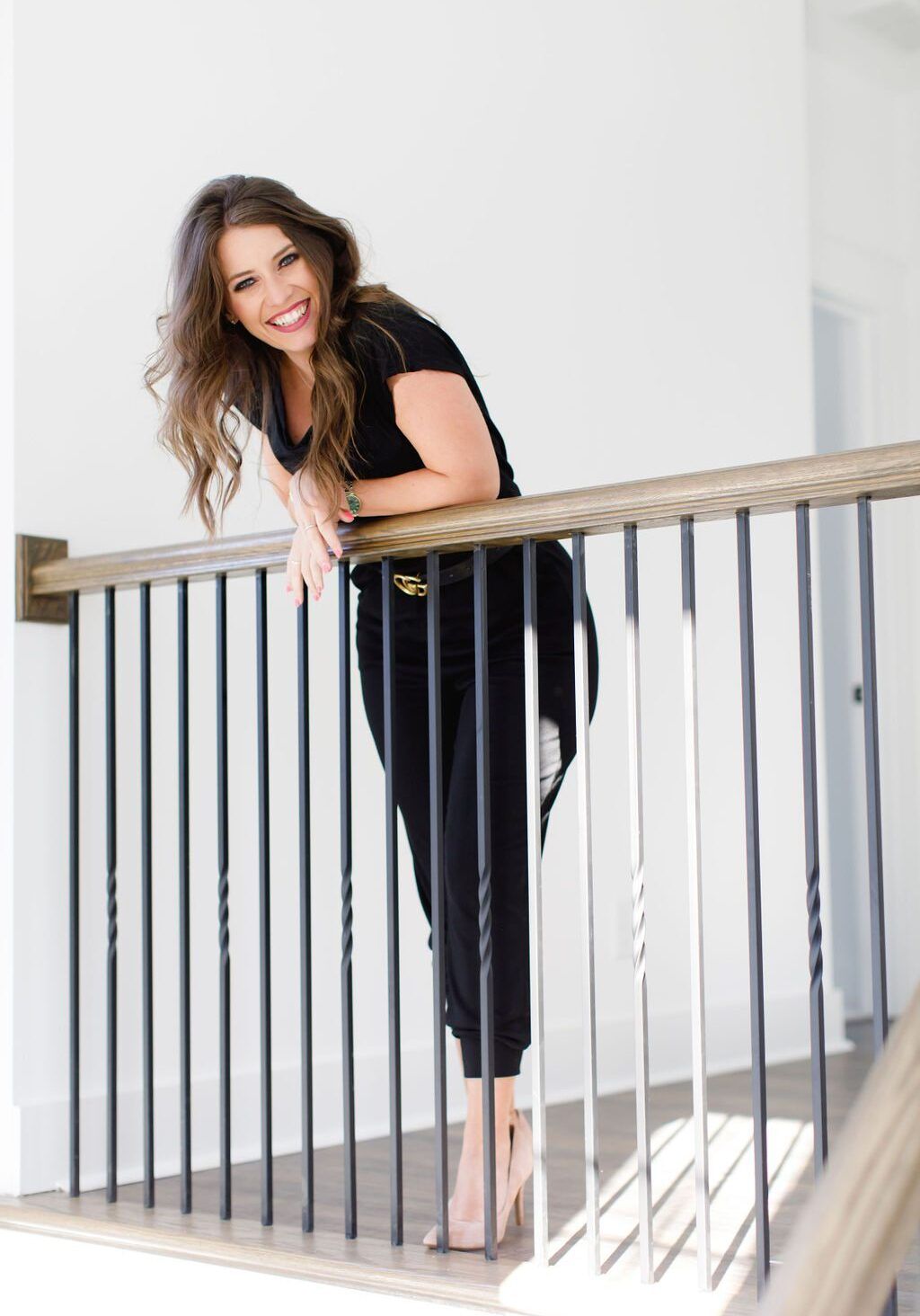 "Before a practice of deep self-awareness I couldn't even feel my "gut feeling."

Now I can sense and trust my intuition more than ever before."
CREATE  PEACEFUL  ALIGNMENT
Learn the 5 STEP PROCESS that will stick with you for a lifetime.
When you go through this process, you'll learn to listen to yourself, to value yourself so that in any given moment, whether it's a moment that you're feeling pressure, or it's a lifestyle of pressure, this process will help you reflect and understand what you want in this life and be able to create strategies that align with it.
I know you're ready for more. It's time to stop overthinking every detail and start feeling confident in your instincts again.
Feel instant relief as you break free from the pressure and move into action that feels authentic to you.
What you'll experience with
this step-by-step system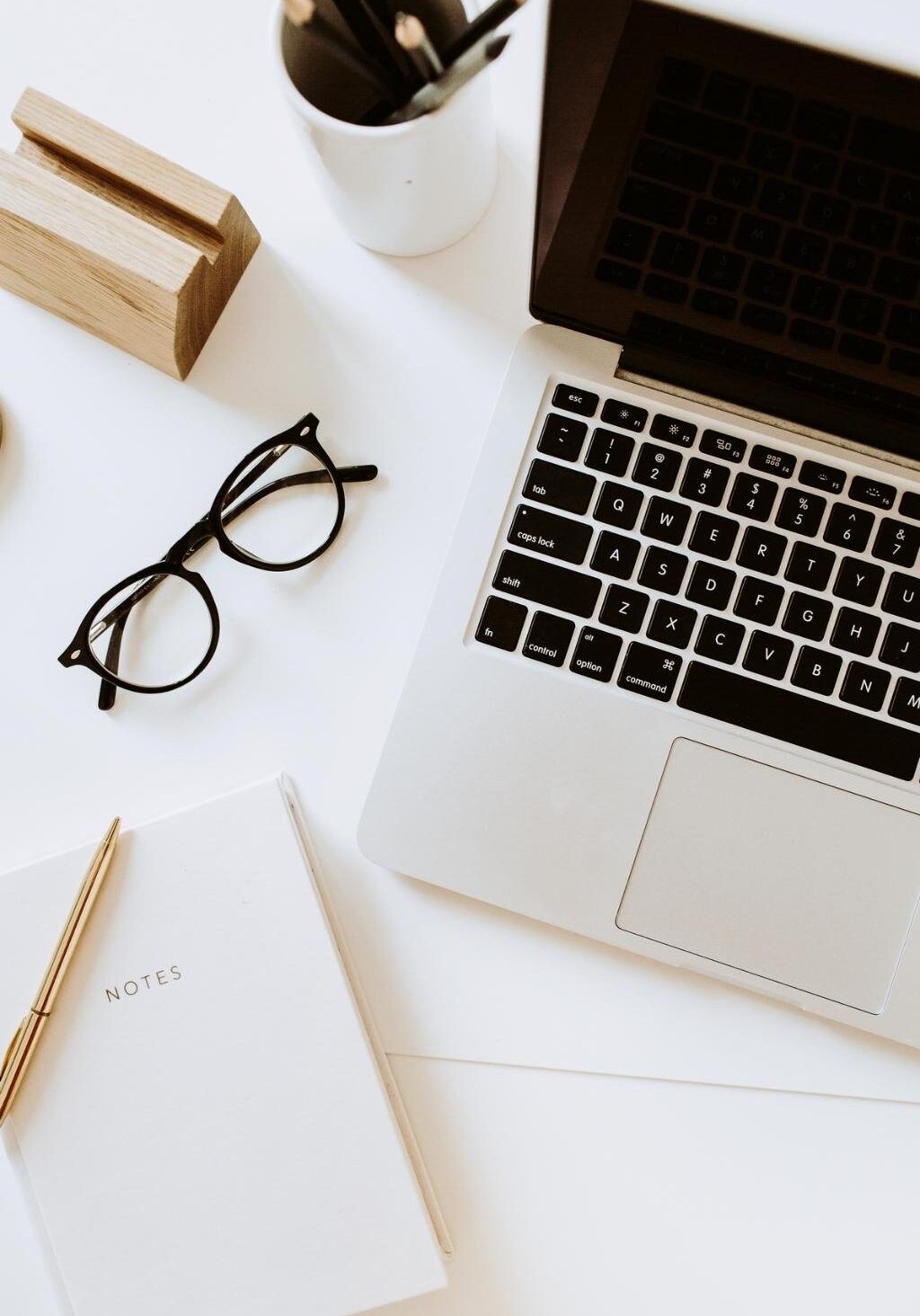 → Live more calmly
→ Life becomes more manageable
→ Pivot from stress quicker than you ever have
→ Learn how to listen to and value your inner voice
→ Be confident about the decisions you make
→ Deeply connect with your intuition
→ Trust yourself more than ever
→ Your choices, strategies and actions are unapologetically authentic and aligned to your core self
It's time to honor
your core self
in all you do
For my entrepreneurs especially, you'll want to start here. Regardless the challenge, the overwhelm, or the plan, you'll want to imagine what would result feel the most peaceful and fulfilling. We'll kick off by clarifying what it is that you're working toward and why. Clearly define your goals so they are fully yours - no one else's.
No, it's not just about vision boards - though I totally think they are a fantastic tool! - it is about envisioning how you'd like to experience the ideal outcome, so you become familiar with the aligned feelings along the way
Gain clarity on the goals and milestones it takes, so you know the targets to celebrate as you progress
Take the time to understand the motivation behind the vision,  so you know why you're spending your energy on it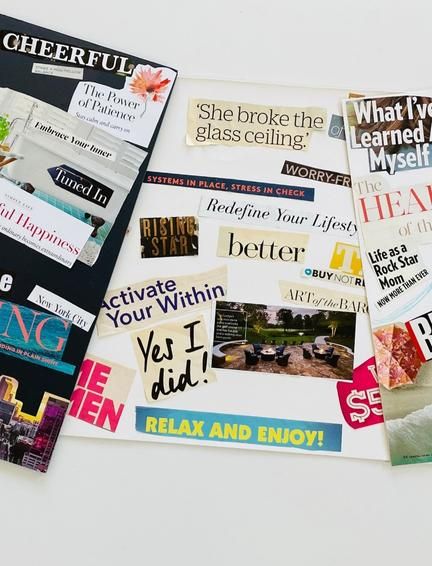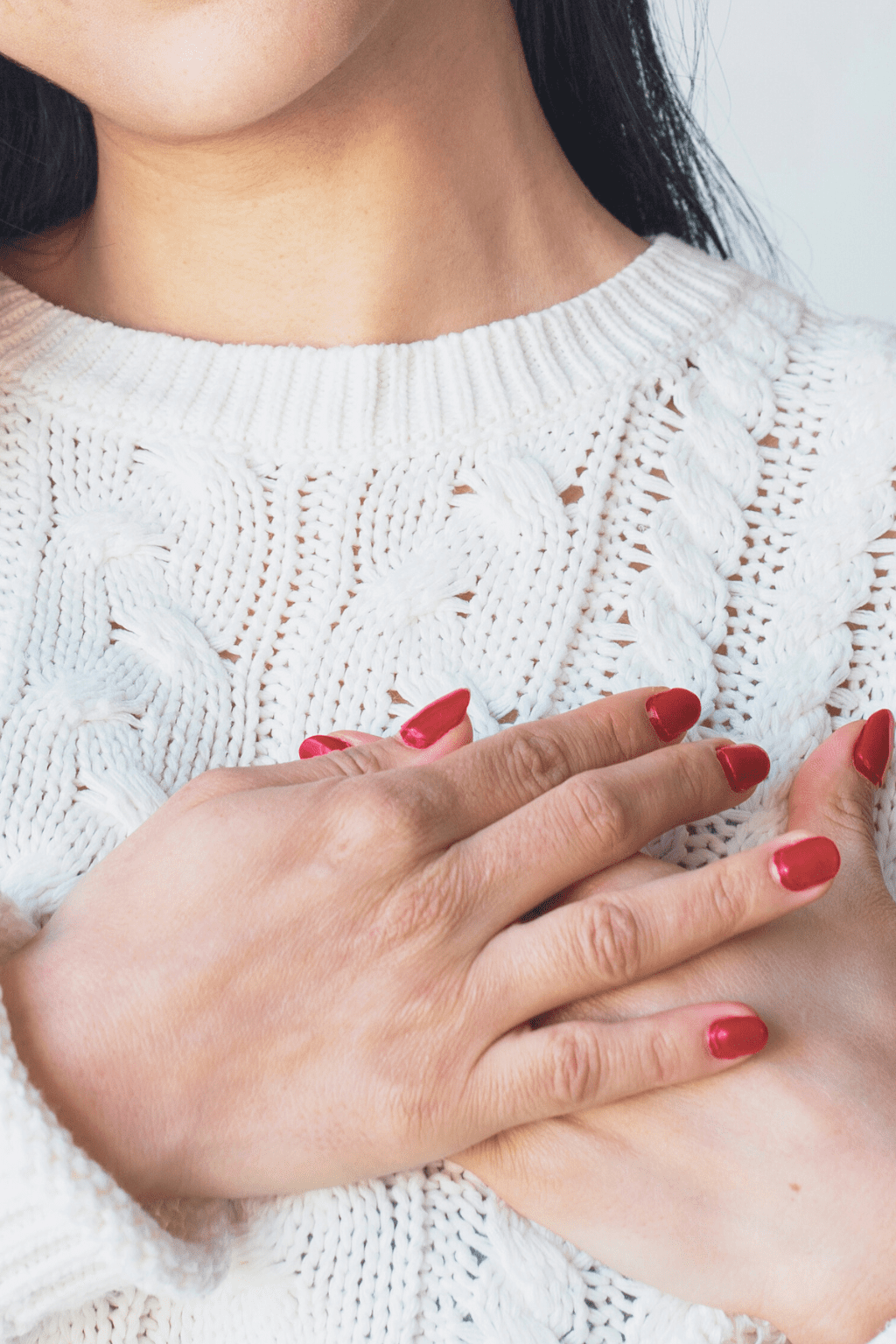 That "gut feeling", your guiding voice, yeah, you never lost it. It's in there. And she's longing to be heard and felt again. Life experiences and red flags cause us to analyze things with our head rather than leaning into that instinct we are born with. Are you ready to call it back to the frontline?
Learn to feel an immediate yes or no response in your body, so you can literally feel the answer when you ask
Immediately recognize when your energy feels off, so you know to pause and check in with yourself
Acknowledge the thoughts and feelings that are present, so you teach yourself that you are worthy
Let's face it, we tend to notice the overwhelm first, but usually it's because there's pressure building up under the surface. Often there are layers of expectations that you didn't even realize you were either putting on yourself or that you feel others are putting on you. It can be debilitating and most of all, it's the fastest way to lose your authentic self in your actions going forward. Not to mention the shame spiral that can creep in, disguised as more pressure.
Identify the surface symptoms, so you can dig into the underlying cause
Understand how those affect your longer term vision, so you recognize what values lie behind the vision
Recognize the triggers, so you can address them head on before they compound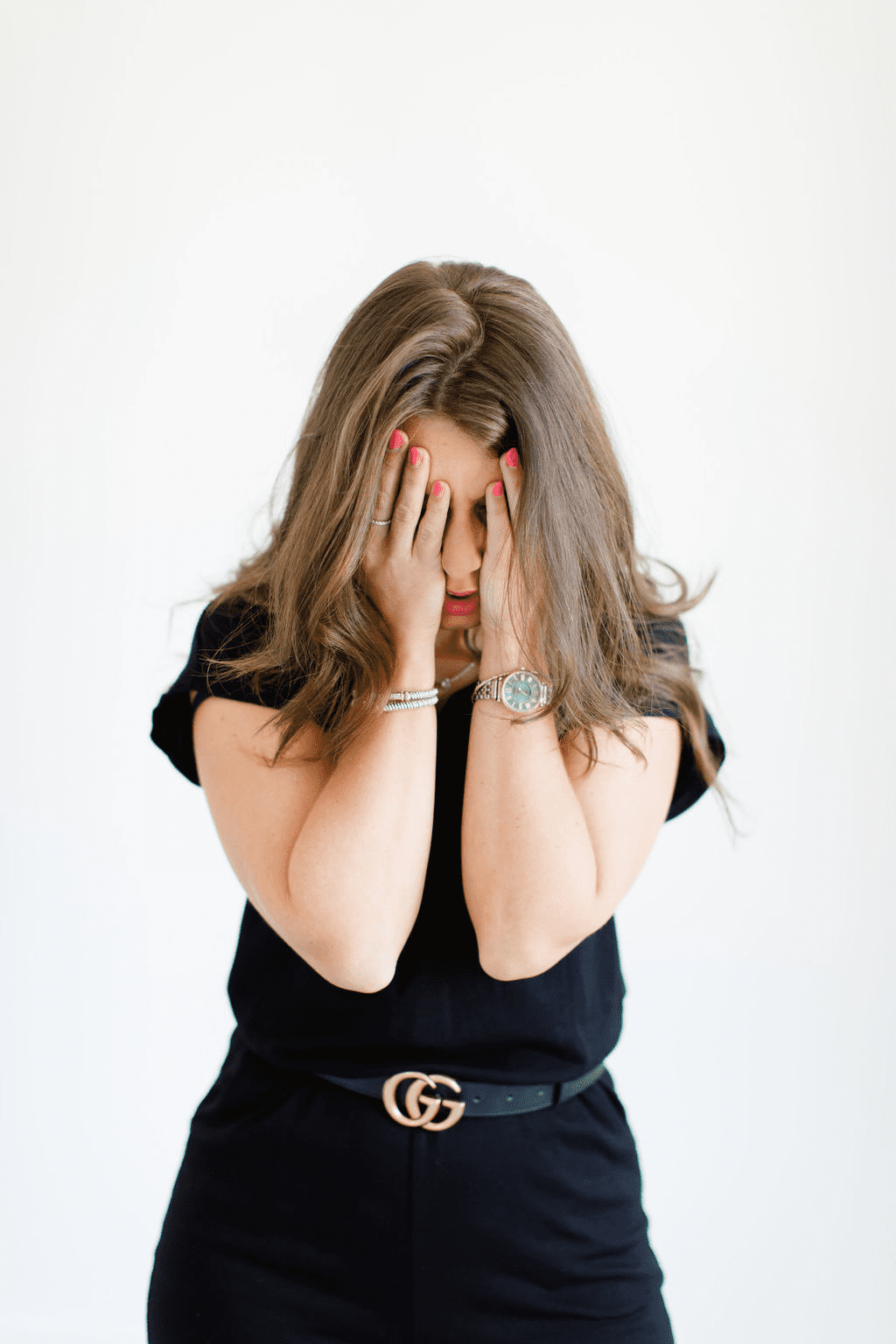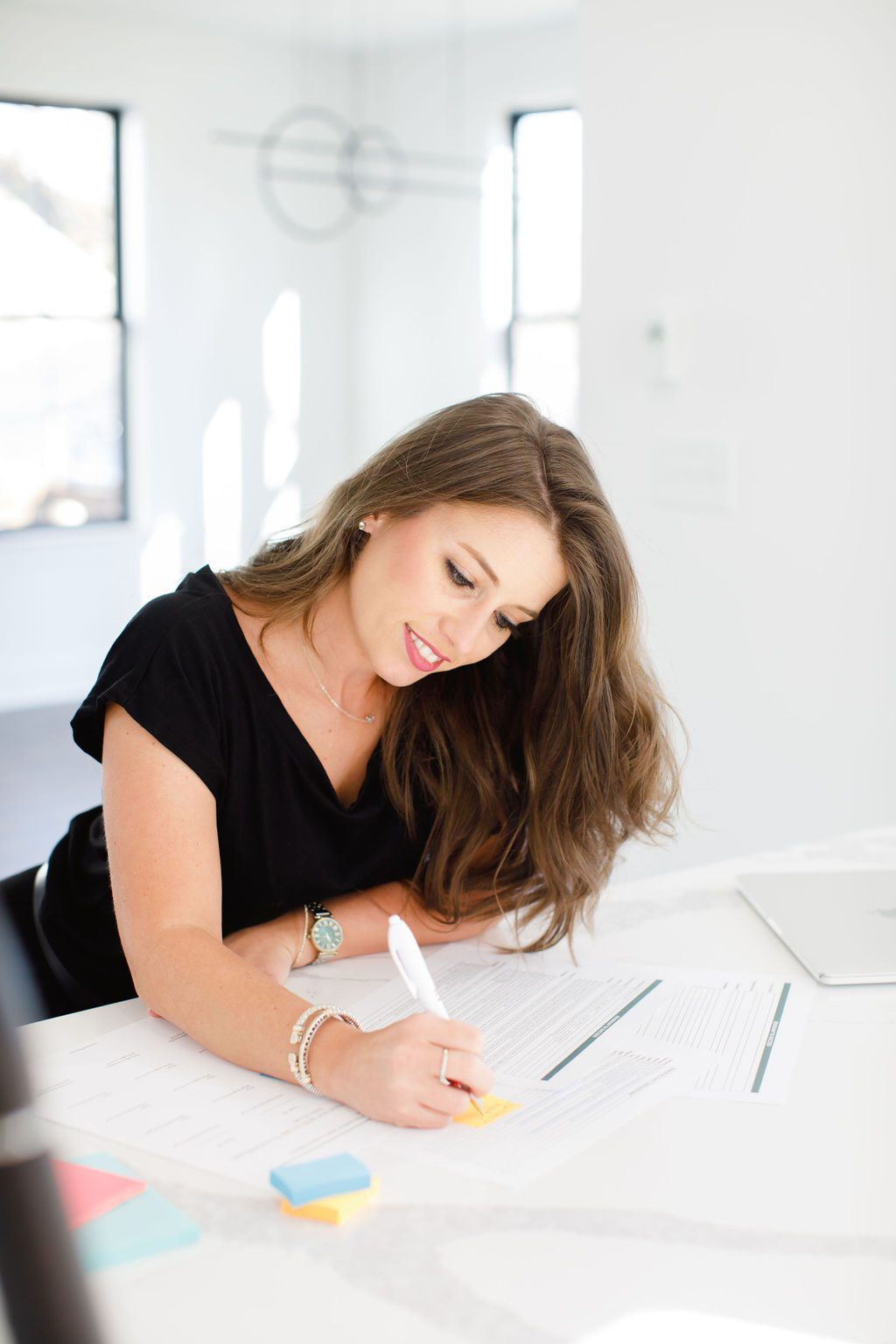 The Right Strategy for You
It's great to have options and models available to use - after all, we don't know what we don't know until we know it! Yet, it can be too easy to fall into a pattern of doing things the way we're told we "should" do them. Next thing you know, you're not even sure how much what you're doing is the way you even wanted to do it in the first place. You know what you want but you need clarity on the strategic activities that will create a clear direction for achieving it. A strategy that integrates your deeper needs, desires and joys is a sustainable one.
Cut through the noise of the "shoulds", so you can honor your needs in your action steps 
Reverse engineer a plan that puts you at ease, so you are prepared and can move forward without the overwhelm
Develop a strategy that is duplicatable and scalable, so you can build that life of peaceful freedom you truly desire
Checking in with yourself is a repetitive part of the process. Reflection is key to identifying when you need to pivot, not because something isn't working, but because it's not right for you. Maintain lasting results with your power of awareness
Learn the check-in questions to ask, so you can identify areas that may require tweaking or times to pivot
Master the art of slowing down enough, so you give yourself time to value and honor the deepest parts of yourself
Develop habits for alignment, so you create lasting results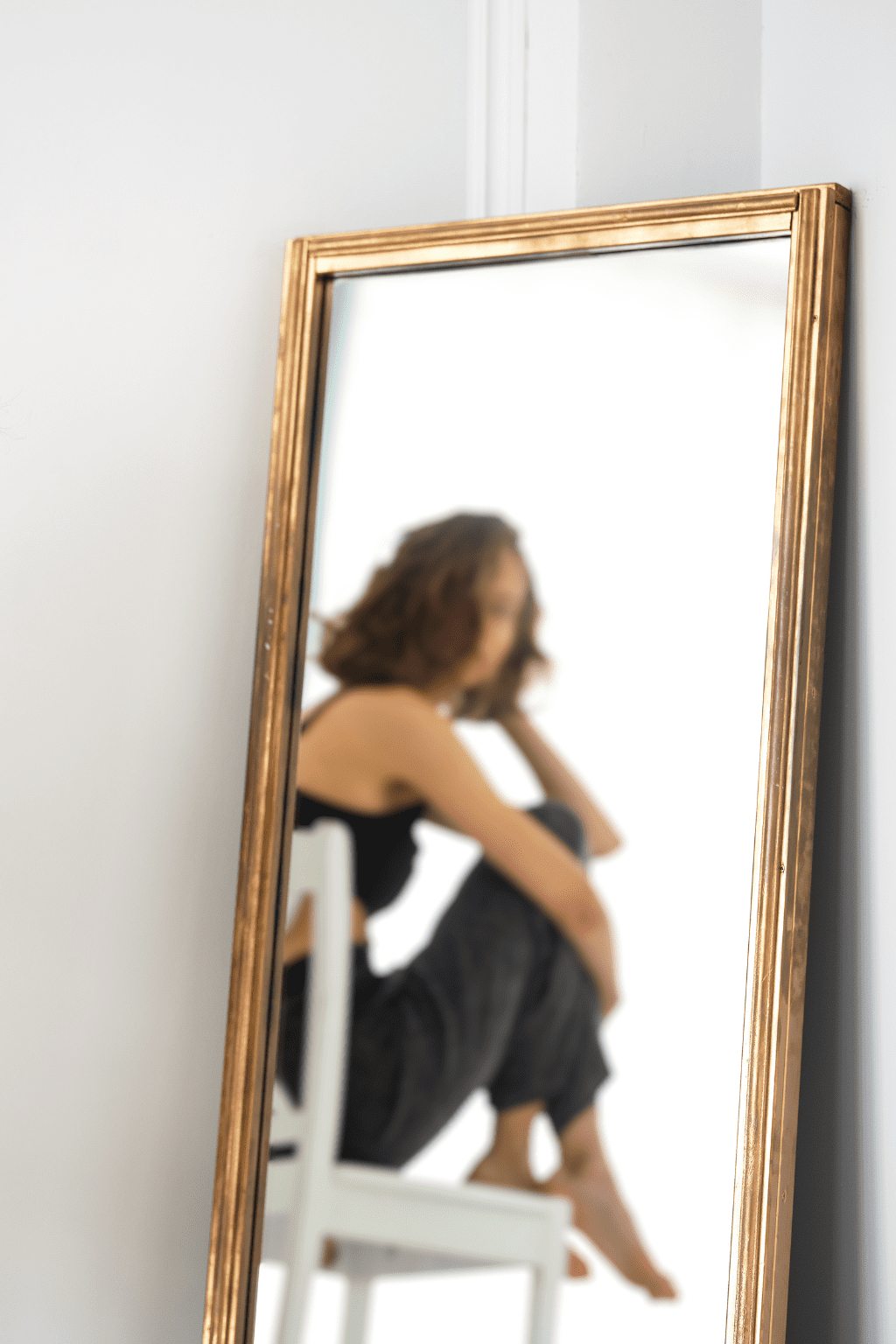 "Before being acutely aware of my deeper feelings and thoughts I avoided uncomfortable conversations, thinking I was compromising in a positive way.  Now I confidently communicate my needs and boundaries, valuing my worth."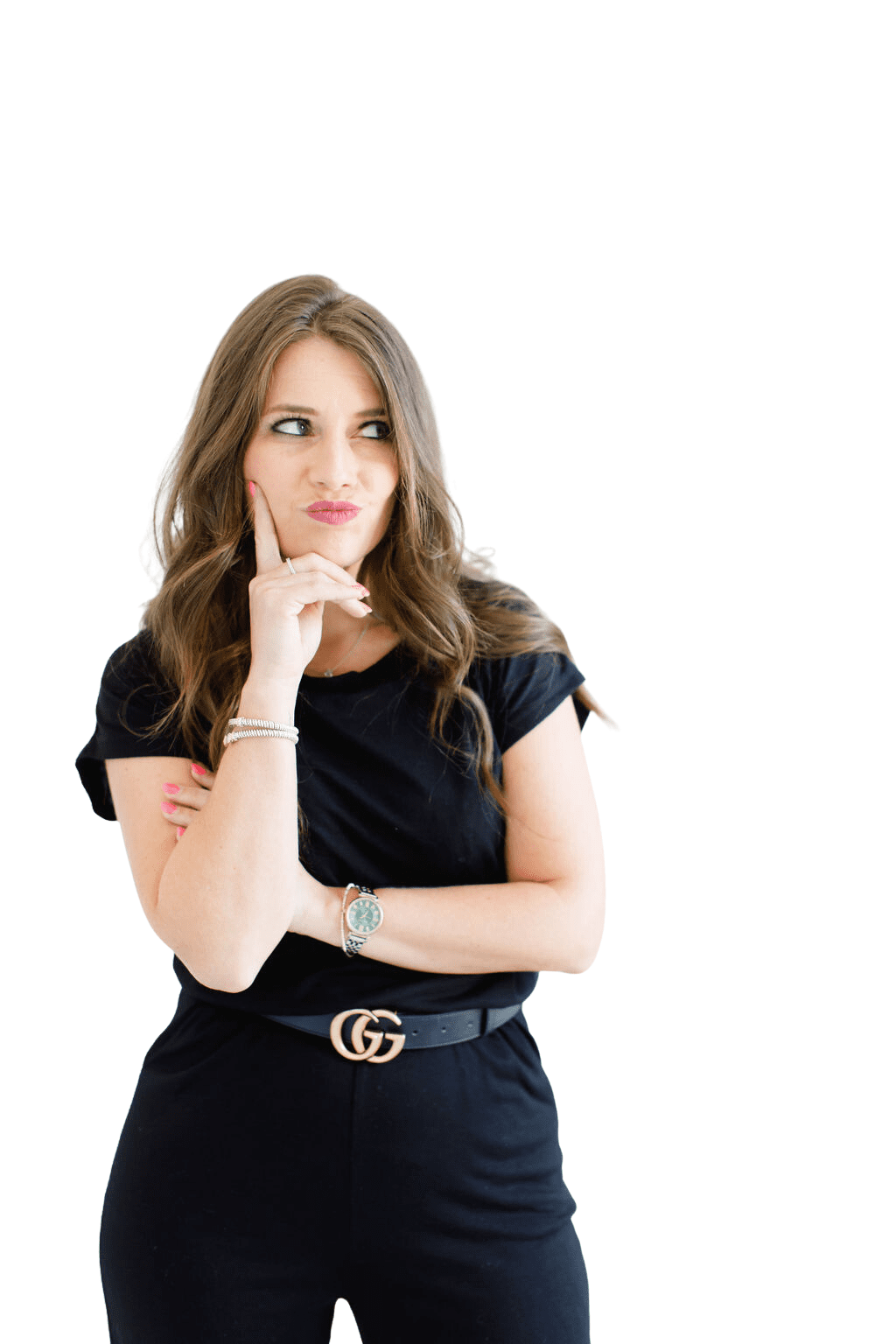 You want to stop overthinking every detail. You desperately just want to do what you want, how you want, without caring what others think about it. You need assistance in creating a purposeful plan that is sustainable because it's in alignment with your true vision.
You desperately want to confidently trust your instincts.
Along the way you've stopped listening to yourself fully. Your caretaking responsibilities have turned into people pleasing and validation seeking behaviors. You want your voice back. You want to move forward trusting your decisions.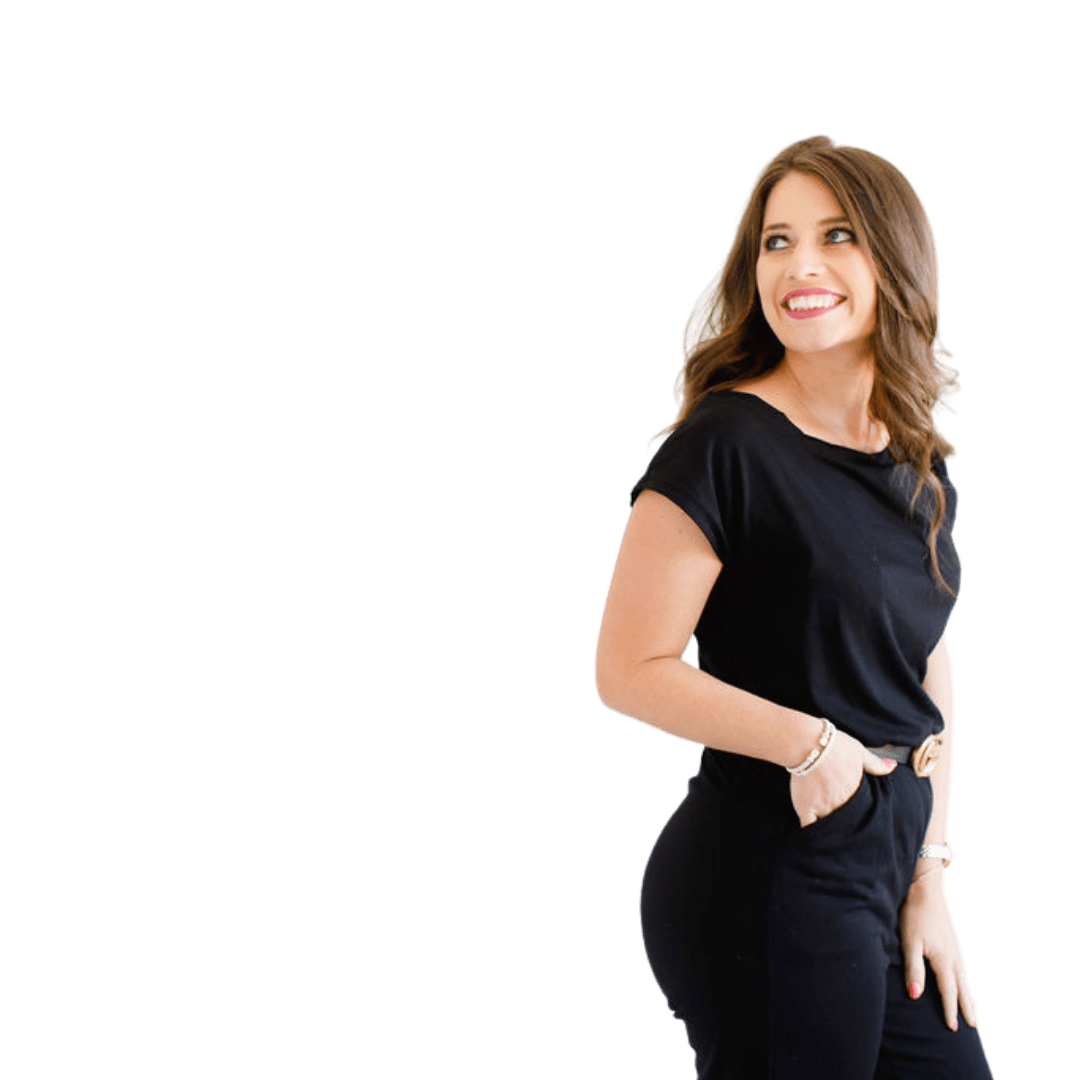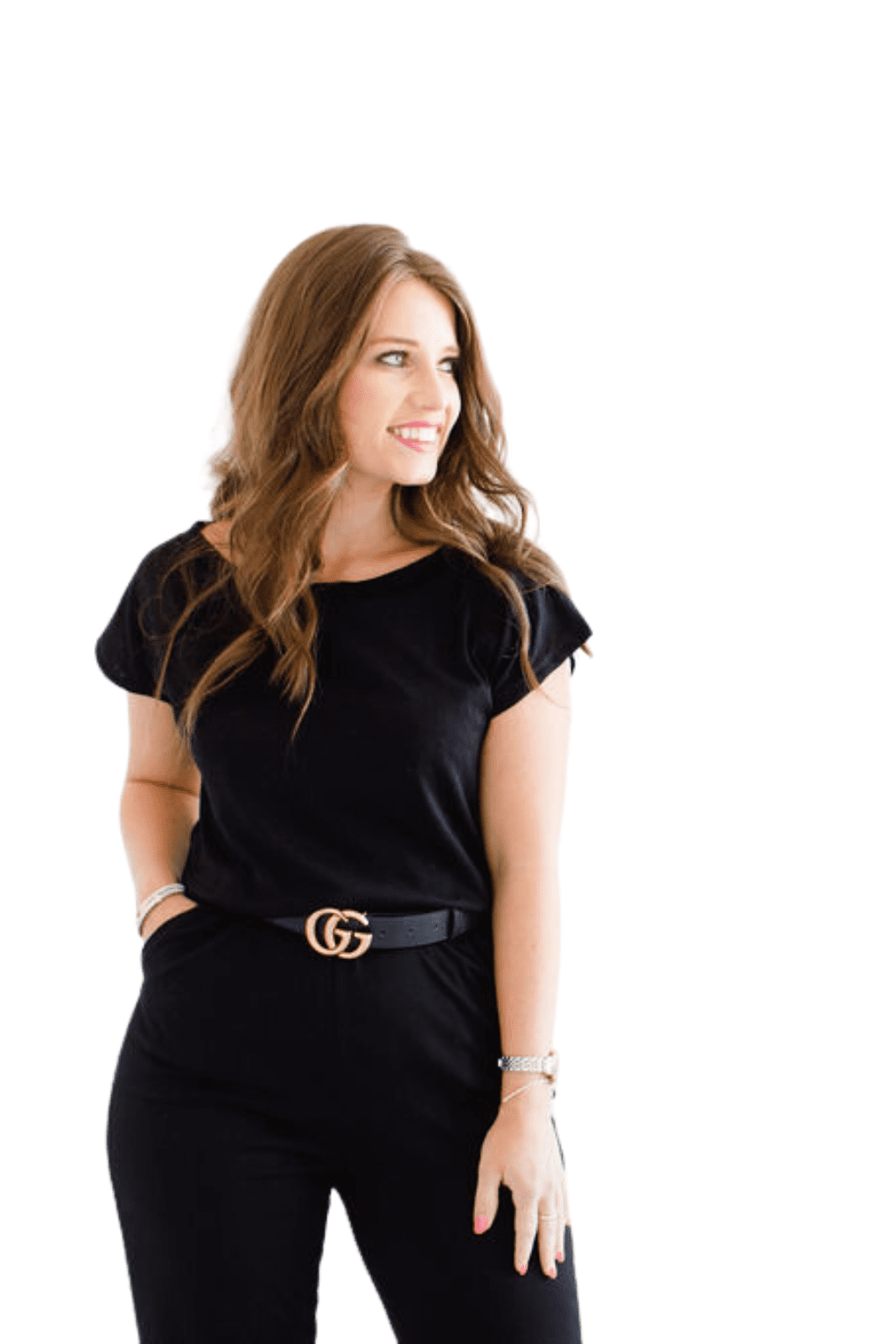 You have vision and are determined.
You started your business and you want it to grow, but you need help creating a plan that is authentic to your needs and desires. You know what you want to achieve but you desire clarity on the strategic activities that will create a clear direction for growth. You need help reverse-engineering the goals and the plan.
"...Jamie is like this fanner of the flame. There's this kindling inside somebody and she just fans the flame a little bit and it's enough to grow this thing. She is a catalyst and that is a huge value and a need for people that need to find themselves. They don't need motivational coach but instead someone who says "hey think of this" and then she just opens up their idea and thoughts." - Adam R.
Choose the Plan Right for You
Monthly Alignment & Strategy Coaching
One client called it business therapy - and she may be right. When you need ongoing support to calm the overwhelm, clarify your outlook on your business goals, establish impactful habits, develop strategic systems and maintain alignment in your growth, accountability to keep you on track to doing the work, monthly individualized coaching may be the best option for you! Packages include:
6mo commitment for coaching sessions
1:1 Zoom sessions each month - frequency is customizable based on your needs
1:1 Voxer access (text and video messaging) for duration
Guided worksheets to identify your goals and vision
Guided reflection exercises to integrate your true needs and desires into your strategy 
Access to session recordings and notes
VIP discounts to deliverables and masterclasses
Creating Alignment in Your World
Want to get clear on your goals and direction for the year? Need to reverse engineer a plan and ensure it embodies your authentic elements? Looking for clarity on an idea or challenge you're facing? Have a mindset block on an upcoming launch or project that you keep changing your mind on? Tap into your inner voice to assist with your specific need and develop a strategy you're at peace with that will highlight your authentic self in the action plan.
8 week individualized coaching sessions
FOUR 60-minute 1:1 Zoom strategy sessions
1:1 Voxer (text and voice messaging) for full 8 weeks
Implement the 5 steps to Self-Awareness
Guided worksheets to identify your goals and vision
Customized strategy plan
Access to session recordings and notes
Master Self-Awareness VIP Day
Break free from the pressure and experience peace and alignment.
Learn to practice deep self-awareness in 5 steps so you can apply the process to any challenge that presents itself to you. Experience the guided practice in a manner that allows you to explore personalized strategies for implementing the practice into your every day life, specific to your pressures. Then put it in action and use the ongoing support to assist as you build the habit. 
One LIVE 90-minute video session
2 weeks 1:1 Voxer access for support
Customized worksheet to assist you in ongoing implementation
Access to session recording and notes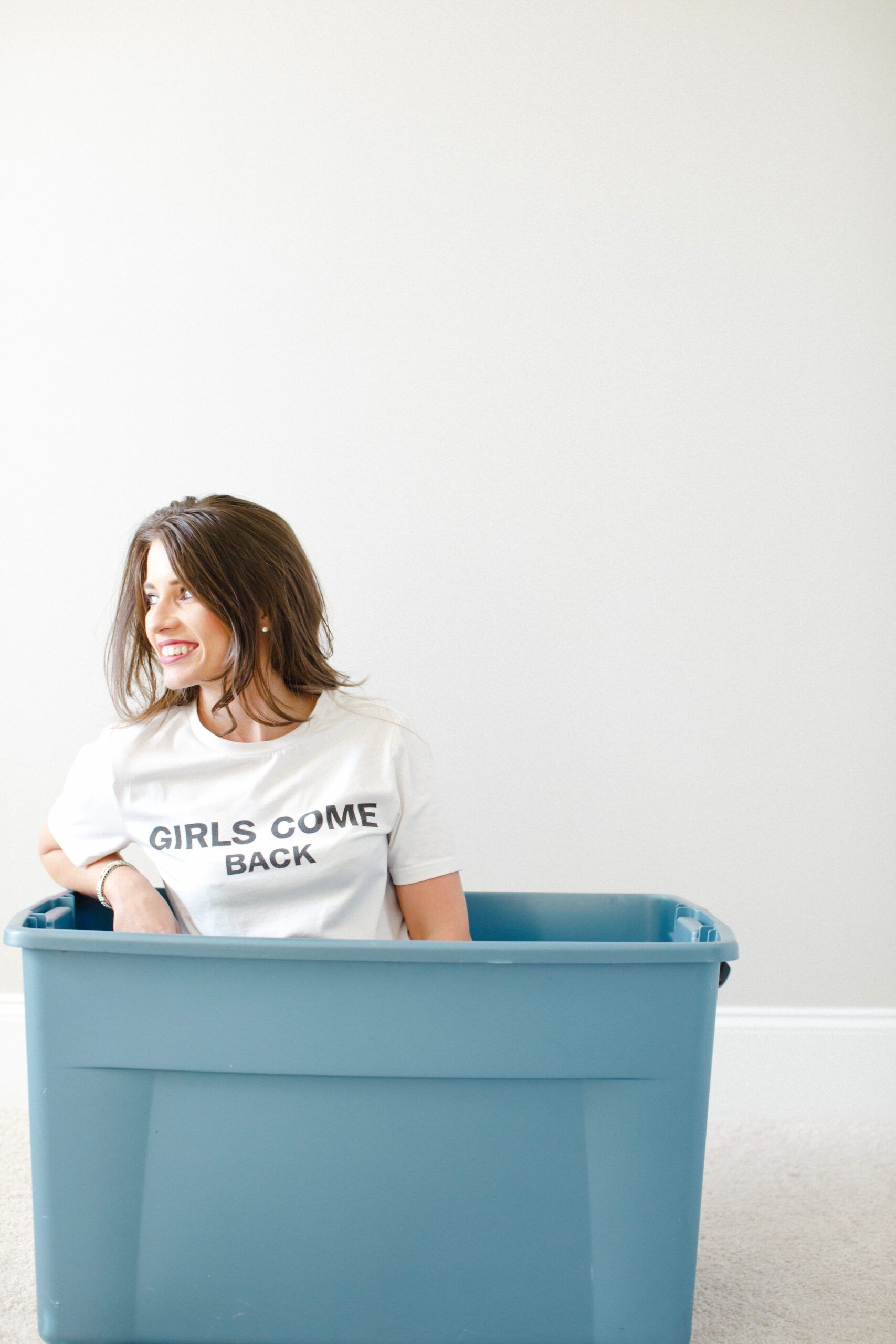 I'm a single mother and a working entrepreneur. I've been on my own since the age of 15, which led to a drug addiction that I overcame when I learned to become a mom at 19. Determined to create a better life for my son and myself, I began rebuilding my life from a single Rubbermaid storage tote and have since gone on to build and successfully run three businesses with multi 6-figure income year over year. So I am no stranger to pressure.
As someone who was forced to develop a figure-it-out mentality from a young age, I grew into becoming a natural problem solver and strategist. The structure and systems I created for myself was instrumental in my success, but it wasn't until I learned the practice of deep self-awareness did I connect with my true self and learn to incorporate my core authenticity into my strategies.
I learned to break free from all the pressures and value myself so deeply to finally create that life I truly desire and deserve.
As an alignment coach and strategist I am here to help you do the same. Break free from the pressure and overwhelm and learn to navigate decisions with peace and develop a strategy that is in alignment with your deepest desires, needs and values.
With more than a decade of sales experience and half of those as an entrepreneur, I know a thing or two about systems, strategy and planning. I am a firm believer in utilizing intentional habits to support your life by design. When I left my six-figure corporate position and jumped into being a small business owner, I took a huge leap and I was able to double my corporate income in just two years because of the purposeful planning and strategic systems I implemented.
What I've learned along the way though is it takes much more than that to create a life of peace and alignment. I've realized that it takes both the inner awareness and the external systems to create magical alignment.
Finally learning to tune in to my authentic core self - that inner voice and intuition - I now value it deeply and honor it in all areas of my life so I can move through my day to day in peace.
So now I'm on a mission to teach others about the most powerful tool we have so we don't succumb to the constant overwhelm.
Helping you become self-aware and honor those parts of you is my passion. When you do that, you can then build a business and a life with you, unapologetically, at the forefront. 
You are determined to live a life of freedom without the pressure.
And I'm here to help you discover your authentic self, validate the emotions you're feeling by identifying the pressures, strategize the right plan for you and set you up with the reflection tools to maintain lasting results to do just that.
Let's connect and start alleviating those pressures so your passion can shine too!
By going through this process, you will start to see yourself. You'll begin to honor yourself in ways you haven't before. You'll pivot from stress quicker than you ever have. You''ll have learned how to listen to the deepest parts of yourself. You'll be deeply connected with your intuition. You'll trust yourself more than ever. Why?
Because the pressure is gone. The peace is there.
And you've learned how to value yourself.
1:1 Coaching with Jamie is Individualized Coaching that can be customized to fit your needs. Multiple packages are available, including a limited 8 week program or ongoing monthly programs. They are focused on creating high levels of awareness to your inner self - your deeper needs & desires - so you can overcome the challenges, pressures, and overwhelm you are facing. Additionally, your coaching sessions will provide strategy options for a plan that is authentic to you, that you feel at peace with, so you can create alignment between your core self and your action plan.
If you find yourself overwhelmed and unable to tune in to your inner voice and intuition for direction, then yes. Not only do I coach you through the lasting skill of how to listen to your core self, but how to apply that to taking action so you can create a sustainable strategy and lasting results that will finally honor your truest version of you. 
The beautiful thing about self-awareness is that it's our most powerful tool, no matter what you do as a career. We can customize your individualized sessions to any challenging pressures you are facing, regardless the specifics. Feel free to book a complimentary alignment strategy call to see if it could be right for you before booking!
Programs may vary. Individual call times range from 45 to 90 minutes per session, dependent on your program selection. This is a 90 day program. Outside the individual Zoom sessions, you determine how much extra time is needed to hit your goals. 
No - these are private members-only portals so if you have friends, family, or co-workers that are interested, then send them my way!
Yes, within your private portal, you will have access to all your replays. 
You can discuss continued coaching with Jamie after you've completed a limited service package to determine availability and the right structure for you.
Be Determined.
Find Peace.
Create Alignment.