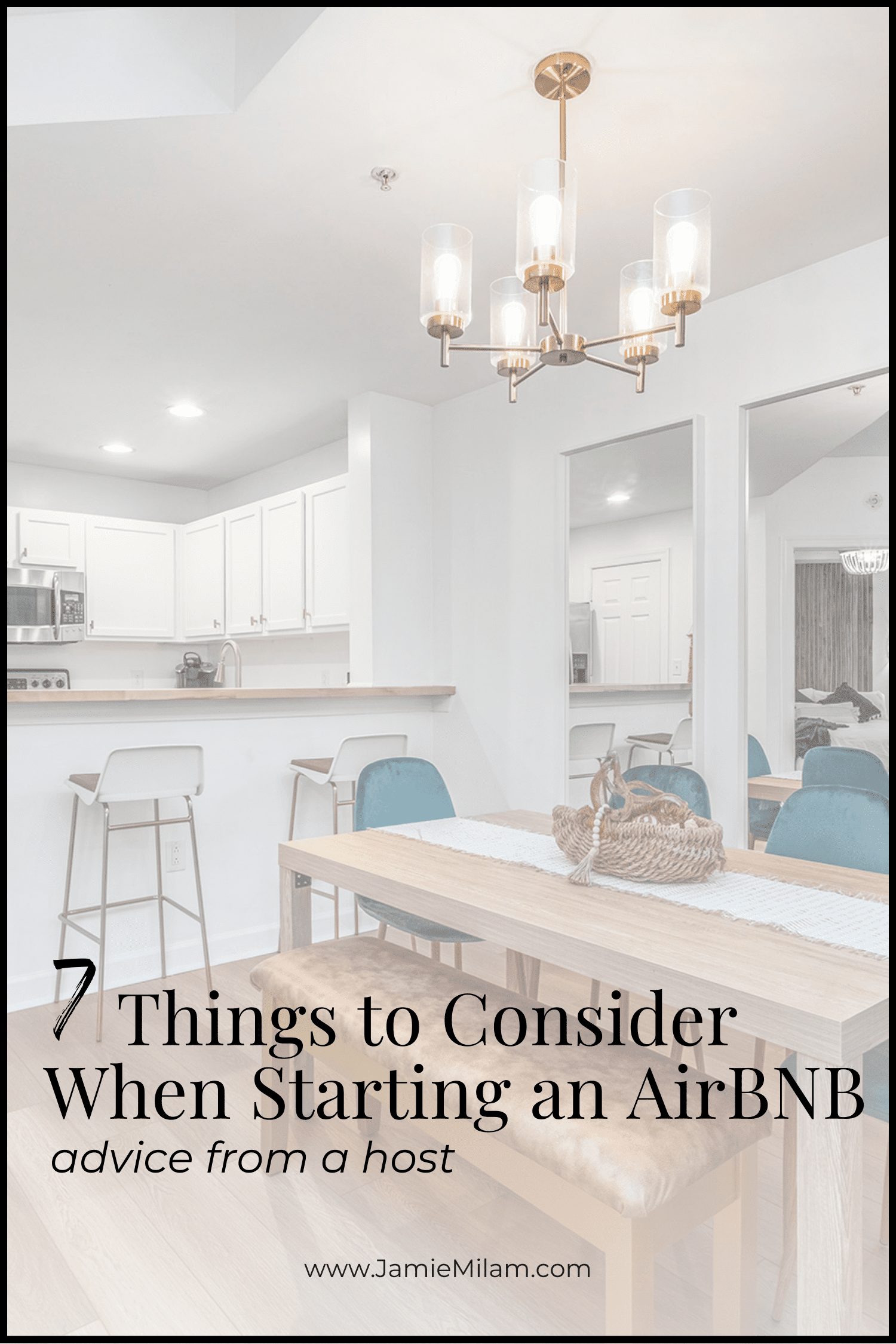 The Best Ideas (and the Worst!) with My First AirBNB
Owning a rental property had been high on my goal list for about three years. In fact, when I finally put a savings plan on paper in 2019, I gave myself three years to save up for it and I ended up buying it in 2021.
Since I love the beach so much, I really thought my first one would be at the beach and I would rent it out as a short term rental and block out dates for me to vacation there. I toured some the summer of 2021 and explored my options. Several of the condo buildings required that you use them as the management company, some taking as high as a 60% fee! Um, no thank you. So I spoke with a couple of hosts there to ask about their experience and soon came to realize I didn't have the network of cleaners, handyman and repair folks that I'd really want in order to manage it from three hours away in Charlotte.
So I decided to look in Uptown Charlotte. Somewhere I could use as a weekend getaway but also would attract guests who wanted walkability and close to sports and music entertainment.
When I embarked on the adventure of owning a short-term rental, I was filled with dreams and expectations. Just like any venture, it came with its fair share of learnings, some of them hard-earned. Here's a heartfelt reflection on my journey – the good, the bad, and the wish-I'd-knowns.
1. The Renovation Regret: Too Many Cooks
I love DIY projects and, as a Realtor® with numerous connections, I was certain I had a handle on things. I thought I'd piecemeal out the renovation tasks and bigger projects to the vendors I had special pricing options with and then dive in (hands-on) with my handyman on things like paint, trim, hardware, light fixtures, etc. But managing multiple timelines became overwhelming. My attempt to save money with hands-on work cost me precious weeks and so many conversations to go back and forth between.
The Domino Effect of Delays
Every sub had their own timeline, every change led to a new delay, one sub's delay resulted in all others' being delayed and my handyman and I found ourselves juggling more than we could handle. By the way, when you're painting walls white, you'll end up repainting the trim white and then the doors need it... so add on additional time and cost. I fired myself real quick on painting the walls because I was not getting the even coats it needed to cover those walls to a sparkling white!
Another example of a waste of my time, causing another delay, was trying to save $1400 on cabinet painting in my two bathrooms. Don't get me wrong, painting the cabinets, rather than replacing them, was definitely the right decision. I was smart enough to hire someone to professionally paint my orange-ish oak cabinets to a stark white to brighten up my space. But I thought that I could paint the smaller bathroom vanity cabinets myself with the cabinet enamel by Valspar from Lowe's and save myself the money. Little did I realize how much time it would take and effort to keep it from dripping, streaking and having smooth coverage. It took up so much time between coats, in between my availability and then working around all the tarps I had laid out. Boy oh boy, I would definitely spend the extra money to have the pros do it.
The jobs I took upon myself to save a buck? Those became weeks of labor, weeks I could have spent preparing for guests.
If I could turn back time, I'd hire one main contractor to manage the entire thing, even if it came at a premium. One point of contact, one timeline, and a streamlined process. All that would equal a much happier host! Plus I could work on the things I needed to, like setting up my listing site, prepping the little touches, oh - and working my actual full time job and juggling my teenager.
2. Trusting My Design Instincts: A Mixed Bag
Injecting personal touch into the design felt like a dream. I mean, who doesn't love a little HGTV in their life? Yet, as a type A personality, I went down way too many rabbit holes. I'd spend hours each night scrolling Pinterest for inspiration. I'd click on mood boards just to find the furniture wasn't even linked, or maybe it would be but the link was so old it'd been long out of stock. The other issue was finding affordable and cohesive designs. I mean, who's going to spend $1500 on a couch that just may get wine spilled all over it? Not this girl.
This is where Style to Design could've saved me. The service offers professional designs, coupled with visual simulations and varied price points, and would've been a treasure trove of value. They provide curated mood boards that have active, click-through links so you could purchase directly from the boards. AND if you need help visualizing the board in your space to either decide if you like it or to help with the placement, the entire board can be simulated into an image of your space. Y'all, coming from real estate, I use virtual staging all the time, and some of it can look cheesy - but this doesn't! Plus, those virtual staged images aren't of products that you can actually purchase - these are! And they come in different pricing packages to stay within your budget. I haven't even mentioned that it can be done with not just staging, but also renovation designs. I loved them so much that I decided to partner with them, so you can check out more here.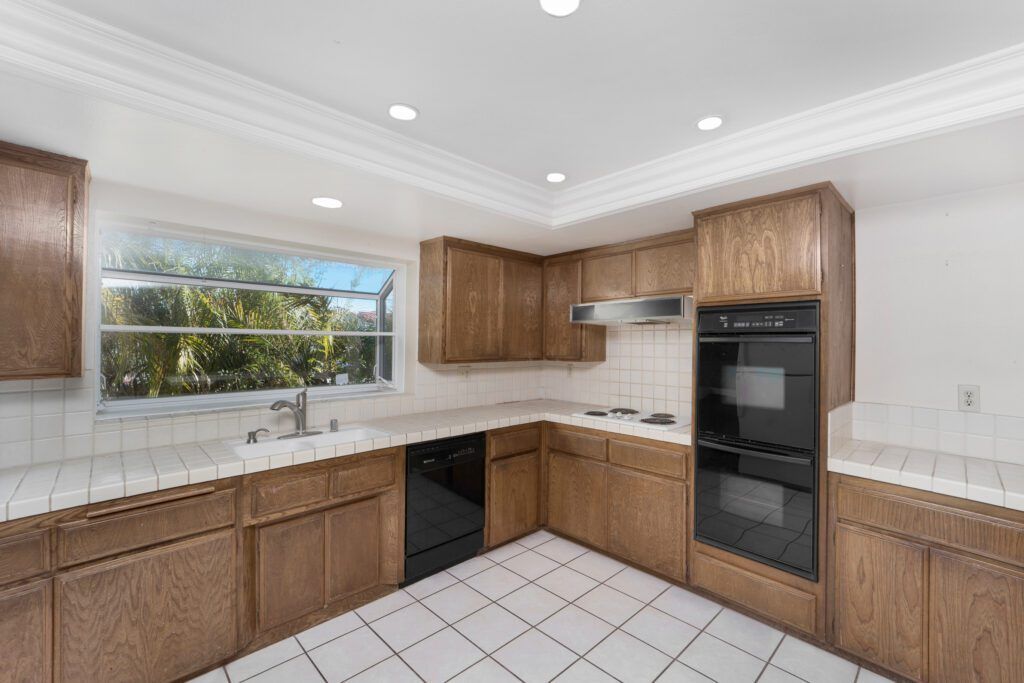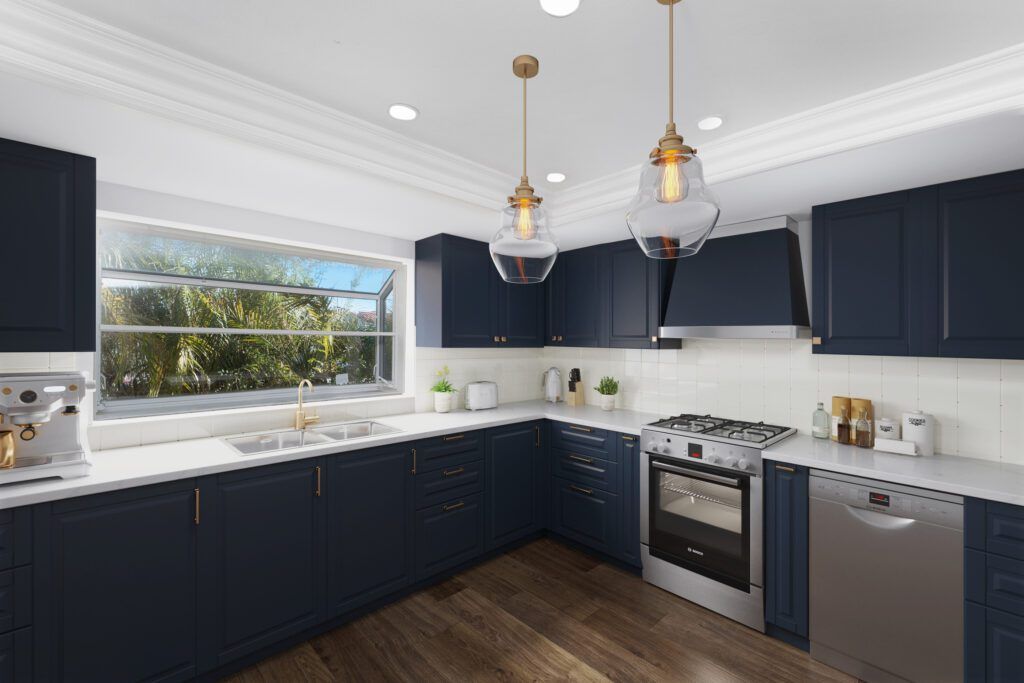 Example of Reality Renovation
Nonetheless, at the time, I didn't have that privilege so I did what I knew, which was Pinterest board creation to store my ideas and products that I found.
I had a vision in mind - which if I'm honest, was really the design and style that I'd love for my own space in a different world. Somewhere that I'd be attracted to if I were looking to getaway. I knew that I'd create the space to not just be aesthetically appealing, but functional, affordable and sustainable (easy to care for). There were several items that I purchased brand new, but several that I picked up off of Facebook Marketplace in an effort to be cost effective. Keep in mind that there are always chances of furniture and decor getting damaged, so don't purchase anything that would devastate you if that happened.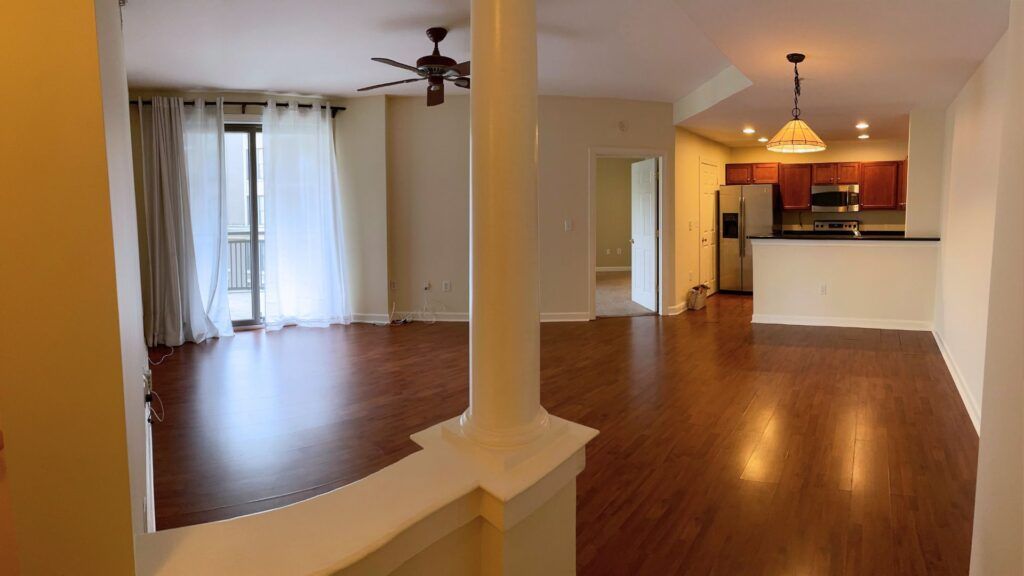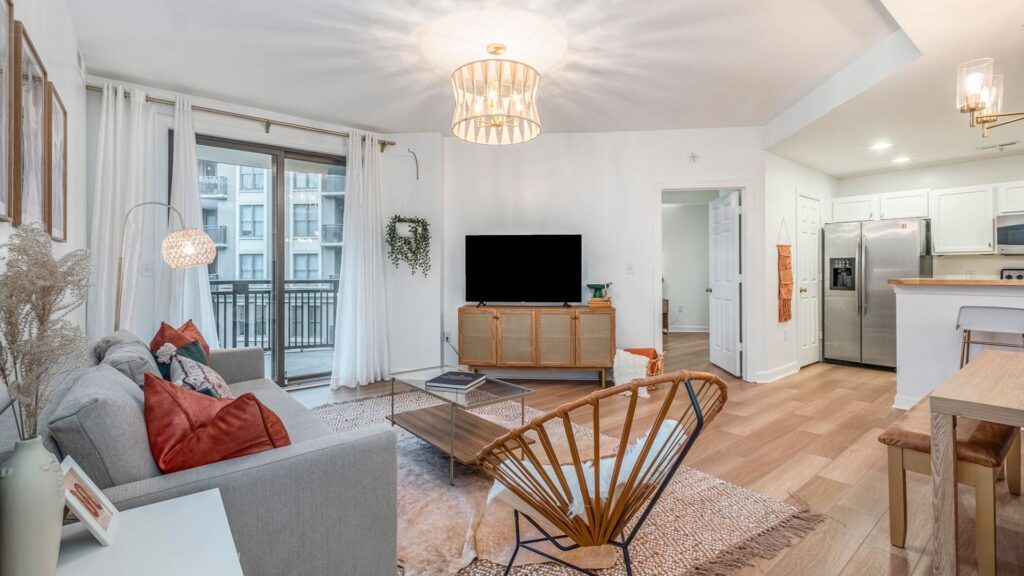 You can totally bring a vision to light on a budget. Remember, you want to stand out amongst your competition. So take a look at similar listings in your area to see what may be missing out there that would attract your ideal guest. Those ideal guests will treat your place with care and will find value in a higher priced listing if it stands out and gives them the conveniences they're looking for.
Additionally, I considered the space itself. When I took my aunt to tour the property with me before I finalized my contract on it, she raised an eyebrow at what she saw. Keep in mind, as a Realtor® I see properties all the time and feel pretty in tuned with style strategies. So I painted the story of what I saw it could be transformed into. I knew I needed big mirrors on the wall
across from the sliding glass door to reflect more light into the space. I knew if I painted it white and lightened the floors it'd brighten it up as well. New light fixtures, tear down the stupid pony wall at the entrance with the pillar, and the ideas continued. I loved the location and knew I wanted to make it my own. Trust yourself, but know when to save yourself time if design isn't your thing. The mailbox money is worth it.
3. Rental Restrictions: The Hidden Hurdle
Location, check. Design, check. Renovation, check. Staged, check. But rental restrictions? That's where you can get into trouble if you aren't aware of what the guidelines for the property permit or not. Constraints on when and how often the property can be rented out can become a bottleneck. Every aspiring BNB owner, heed this advice: always opt for a property without rental restrictions. The freedom is worth its weight in gold.
When working with your real estate agent, have them check if there is an HOA or any community covenants. Another consideration is zoning. Many cities have regulations in place that apply to short term and long term rentals and require you to register your property in addition to obtaining a business license. Be sure you are considering all of these as a part of your due diligence before finalizing your purchase.
This doesn't mean that you can't find success with limitations. Just know the market and create a marketing plan to target to that audience.
4. The Unsung Hero: An Outstanding Cleaner
Amongst the chaos and learning curves, there was one decision I'll always be proud of: choosing an exceptional cleaner. It's not just about a spick-and-span property. It's about creating a pristine, inviting space that feels like home, but better.
Your cleaner is the number one team member you have. They can make or break you.
A cleaner's attention to detail, their commitment to sanitation, and the dedication to creating a fresh environment is the silent backbone of any successful short-term rental. So make sure you're asking other STR hosts locally for referrals to great cleaner experiences. Don't be afraid to interview them. Many hosts offer checklist templates for what we expect our turn over cleaners to do. Remember, they are an extension of you and the quality of service you aim to deliver to your guests.
Put together a checklist of turnover items that you expect to be done for each booking. Include staged images for reference in your checklist to ease in any new cleaners. Communicate with them regularly. Discuss their notice requirement for bookings and how to best keep them updated on new bookings and cancellations. Don't be afraid to check in and provide feedback, especially in the beginning. Inspect what you expect. Sometimes people get comfortable and become lax in their quality, so do periodic quality assurance pop-ins.
Great cleaners not only uplift the quality of your listing but significantly influence guest reviews. Remember, people are much quicker to leave a negative review, but a satisfied guest often translates to a repeat customer and positive word-of-mouth.
5. First Impressions Matter: Detailed Check-In Instructions
Let me tell you, this one is key and has been an ever evolving lesson for me. My STR is in a condo building that requires electronic fob access with a parking garage that acts the same way. There's no denying, navigating entry into the building for the first time is like a puzzle, especially for anyone not used to city-style living. And listen, I am a detailed person. Like, seriously. Over the top sometimes. So hear me when I say this - no matter how detailed your email or your instructions are, you will still have people who do not read them. Mind blowing, right? So hard for me to wrap my head around.
Nonetheless, I continue to improve my instructions with continued feedback. I incorporated images, with arrows to literally point people in directions from the lockbox. I recorded a video of how to open the lockbox. Side note, that was a big lesson for me. Being in the real estate business I deal with lock boxes day in and day out. I didn't realize there were people who didn't know how to open them. So now I have a video I can share. Save quick reference images to an album on your phone to access quickly and include them in your instruction templates where you can.
If I could give another piece of advice here - one that I remind myself of regularly - we don't know what's going on in some people's worlds or what their strengths are or not. Sometimes people just have an off day. Communicate with them. Guide them. Gentle reminders like, "I know it can be confusing for some. There was an image emailed to you in the check-in instructions to help guide you, but I'm resending it here so you can reference it real quick." Or tell them to give you a call. They'll likely apologize for not reading it and then move on. The more detailed you become, the less reach outs you'll have. It's all a part of the business.
Before your listing goes live, spend the night as if it were your getaway, maybe even with a friend. Take only your overnight bag and see if it has all of the things in convenient spaces for you. Test the appliances. Plan to make a meal there. Shower there. Do all of the things you'd do if you were staying a night away from your own home.
This was one of the best pieces of advice I'd received. I actually had tried my brand new toaster (that I literally had unboxed myself) and it didn't work! You'll be glad it's you who discovers that and not a guest. Put in the appliances that you'd use if you were the guest. Hate regular coffee pots? Cool. Put in a Keurig. List it in the description or include an image of it. For me, that's one of the number one things I ask about when staying away somewhere. So I always appreciate a host who lists what type of coffee maker they have, or if they have a hair dryer, iron, etc.
Think about the little things that they may need that would be an inconvenience for you if they had to reach out about it. Batteries for example. Keep some stored in a drawer or cabinet, in limited supply, for remotes, wine openers, etc. Sure, will some disappear for their own personal needs, yes. But you can store more in your supply closet and only put out sparingly.
7. It's the Little Things
There are some things that make a big impression and can go a long way in comfort to the guest and in enhancing their experience (and yours too!). Here are a few elements that I'm pleased guests find value in and some of which really do help me out too:
Quality Mattresses and Pillows - let's be real, you want a good night's sleep when you're not in your own bed. Don't skimp on these. Put a mattress cover on to protect the larger investment and trust me when I say, you'll go through less pillows if you just buy quality ones from the get-go rather than the ones that go flat in a year anyway. Offer firm and soft so people have a choice. Think about it from what you'd like - again, why it's helpful to stay overnight there as a guest first.
Black Makeup Washcloths: Um, one of the most brilliant things I noticed at a stay I had at the beach. It greatly reduces the number of towels that you'll have to pull from inventory due to stains. Provide at least 1-2 per bathroom, is my rule of thumb. You can get half a dozen for less than $20 on Amazon

. Totally worth it.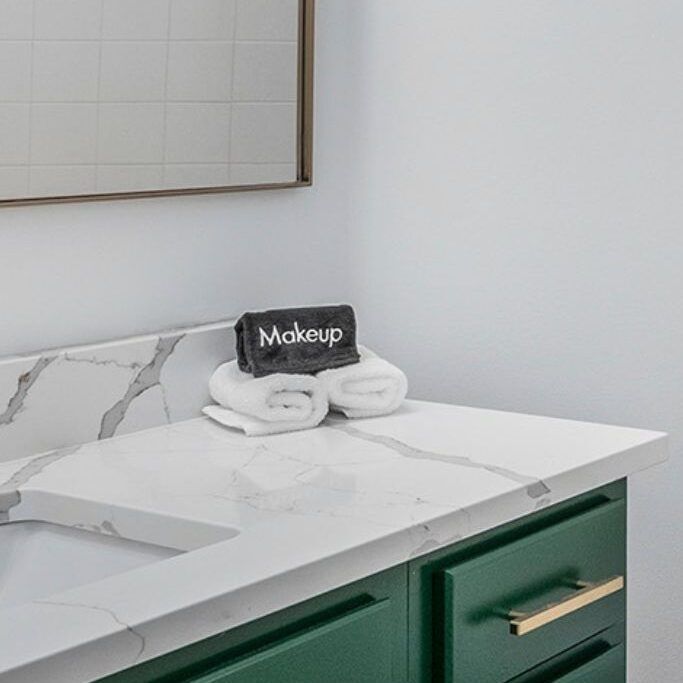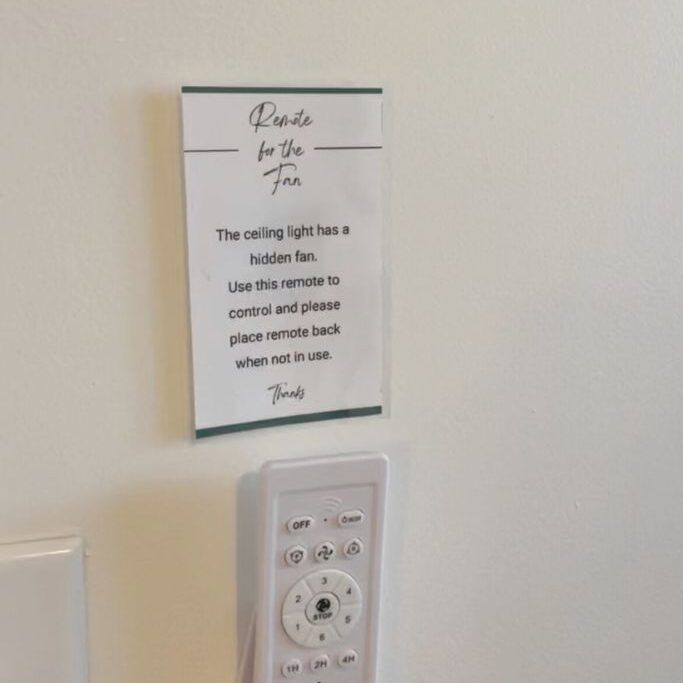 Pull-Out Couches: I believe these are great investments because they expand the number of guests you can accommodate, broadening your guest reach.
Laminated Instructions in the Unit: If you have any devices or quirky things that should be known about a specific operation, it's helpful to print out a notice, laminate it and stick it to the wall with ticky-tack. I have a ceiling fan, with hidden blades, that looks like it's only a light fixture. So I added instructions by the light switch to help guests identify and understand the featured option. (I discovered I needed a fan in that room after I stayed there as a guest first, but didn't want to compromise the aesthetic and this fan is perfection!)
Welcome Book & City Guide: You'll have guests who have never visited your city. Or maybe they've just not stayed in that side of town. They'll want recommendations on where to eat, drink and play. Be proactive. Make it easy for them to feel like you provided a whole experience. I include QR codes in my welcome book to different links like the train routes and a map of all the breweries. Little things to help them make quick decisions.
It's Your Business & Their Experience
At the end of the day, having short term rentals is running a business. You need healthy profit margins to succeed. Which means you need to track your expenses and set occupancy goals that will ensure you meet your profit goals. Creating a stream of what we call "mailbox money" is such a rewarding way to build wealth. And while yes I am also a Realtor® and will always preach the value of building wealth through real estate, I'm not the only one with that belief. Owning property is an avenue of building wealthy that gives you healthy rates of return on investment and creates a safety net when you need to cash in on the equity. Use the proceeds to support you or to turn around and purchase more investment properties!
The road to crafting the perfect AirBNB is seldom straightforward. It's an intricate dance of decisions, some leading to applause and others to introspection. Yet, it's this very journey, with its peaks and valleys, that carves out a seasoned, empathetic host from a novice.
To everyone standing on the brink of their first AirBNB adventure, know this: every stumble is a stepping stone, every triumph a testament to your passion. It's the blend of missteps and victories that gives our journey depth, and keeps us moving forward to that bigger goal we each have for ourselves.
As you pour over ideas, make choices, and sculpt your space, remember to infuse every corner with heart. Let the space be a reflection of your inner playground and vacation dreams. After all, it's not just about creating a property, but fostering memories for every guest that walks through your door.
Yours in creating amazing experiences,

Grab a comprehensive cleaning checklist for your rental to use with your cleaners to ensure consistent guest turnovers each time!
this 5 page checklist will include:
Details for each room of the property

Complimentary items left for each guest

Image section to reference staging examples for your cleaner

Completely customizable with a Free Canva account
Save this post to come back to or share with a friend!
Have you scoped the podcast for entreprenuers yet?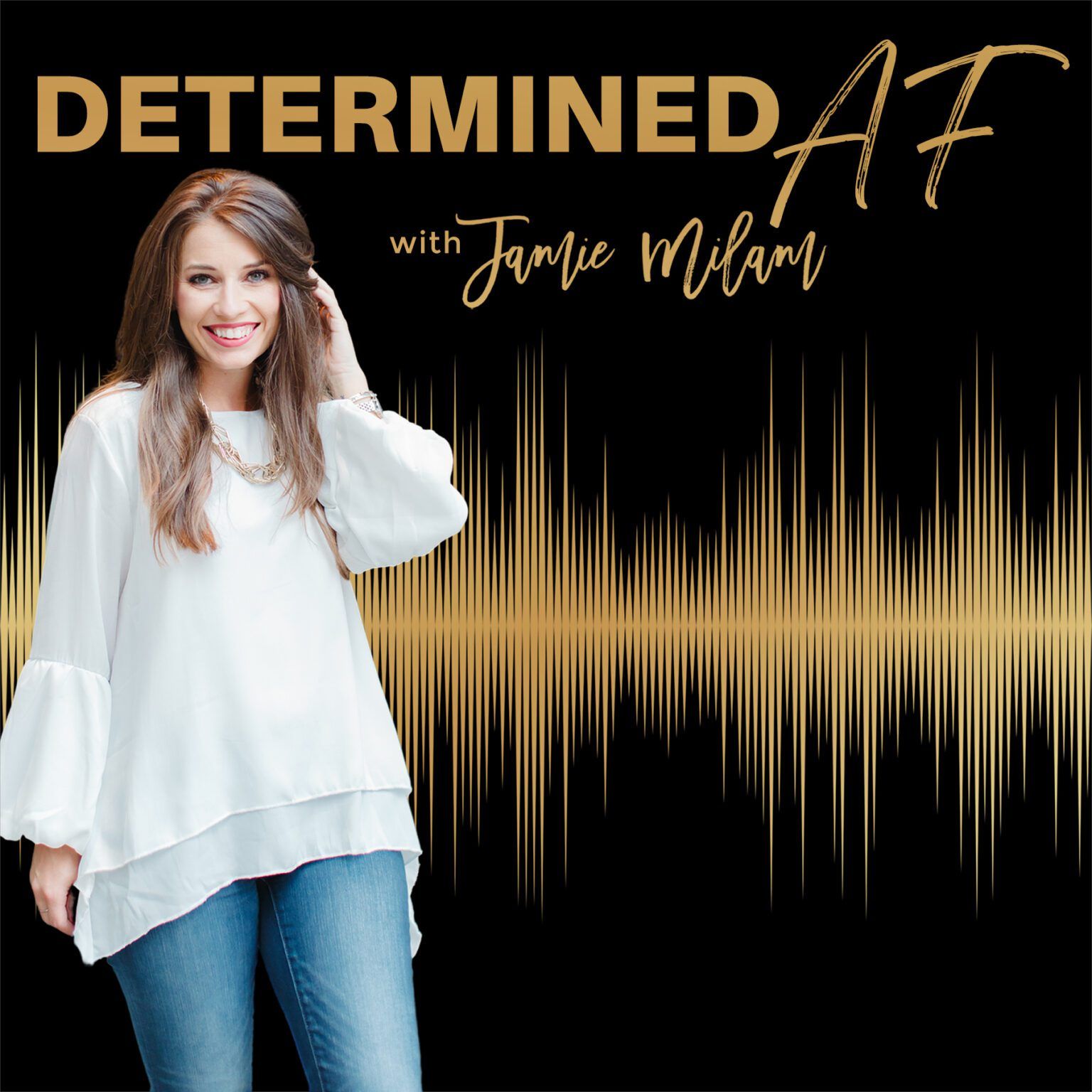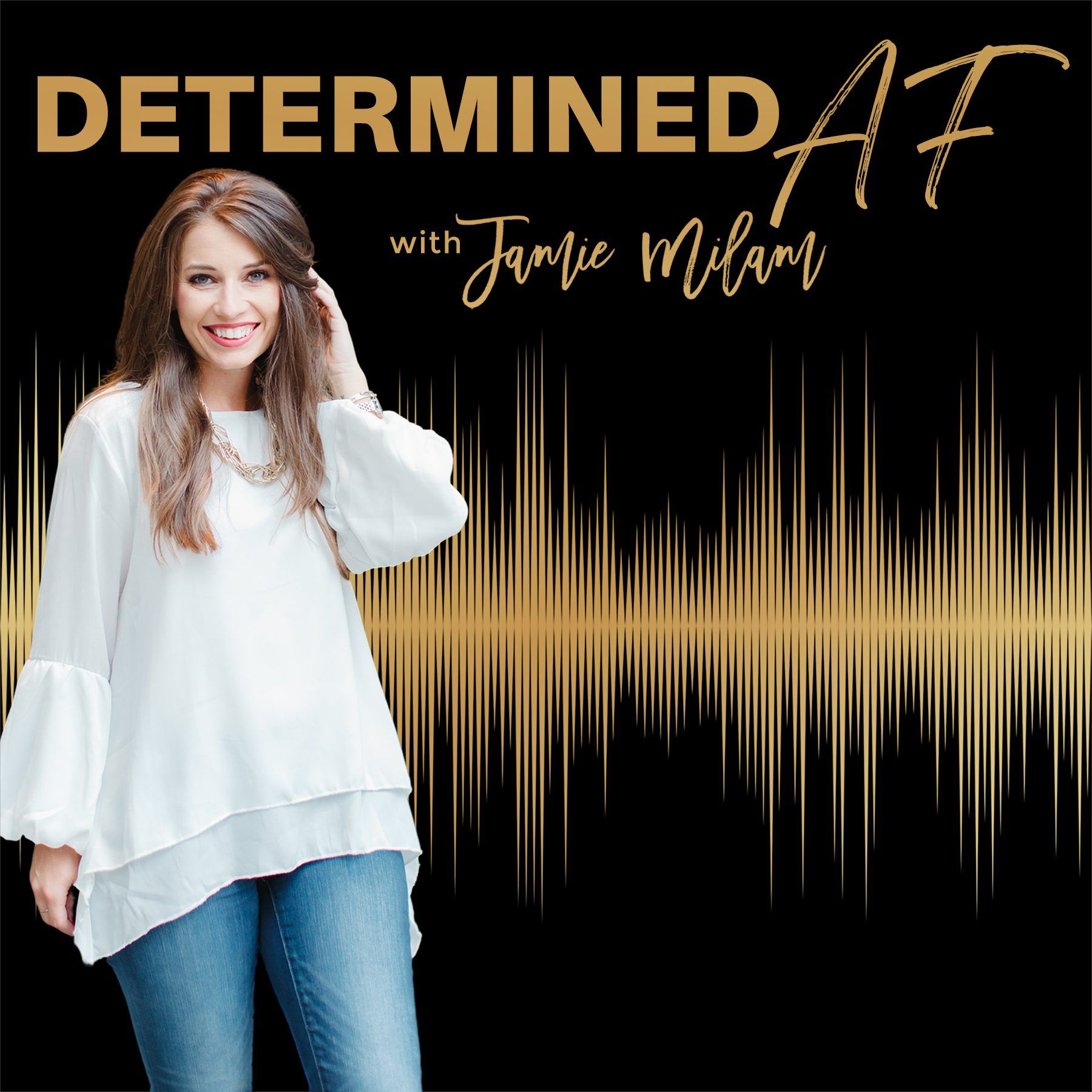 **Disclosure** This post may contain affiliate links and they are at no additional cost to you, though I may earn a small commission. Don't worry, I only recommend products or services that I have tried or believe would be of great value to you! All opinions expressed are those of my own!
So Many More Things to Share
For ambitious entrepreneurs with big dreams and goals, who are determined to break away from the overwhelm and experience peace and alignment in their world through self-awareness and systems.
For ambitious entrepreneurs with big dreams and goals, who are determined to break away from the overwhelm and experience peace and alignment in their world through self-awareness and systems.
A little bit of everything for everyone - from strategically growing a business, creating awareness and alignment to parenting and navigating different seasons of life. A transparent space that aims to inspire and motivate.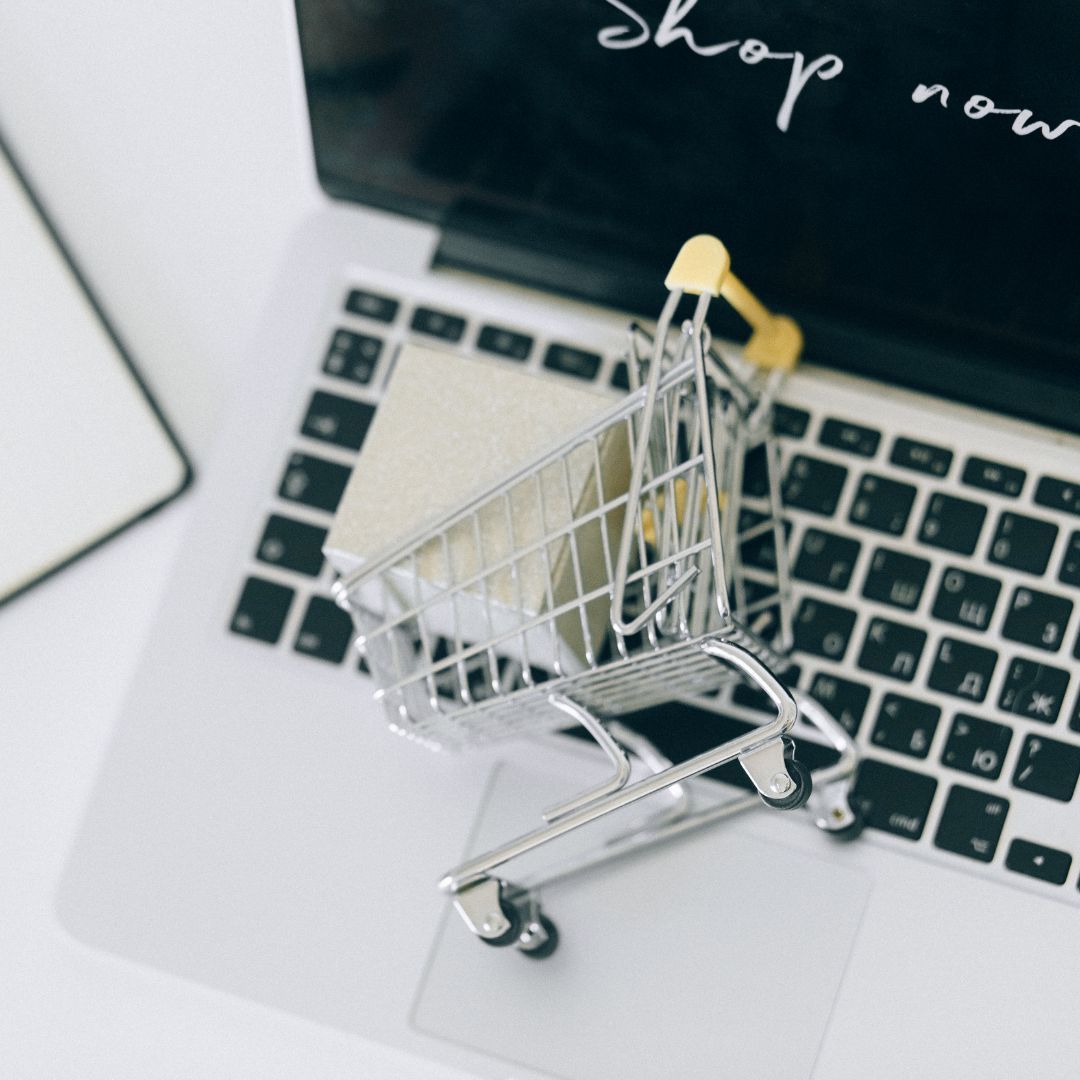 All the tools, templates and trainings I've put together for you to help you grow your business with ease. My goal is to simplify your strategic alignment process by giving you access to all the goods!
Come from contribution, that's a motto I've valued for years! So... that's exactly what I am to provide you, straight into your inbox each week! No fluff and all open-book. Inspiring you to practice awareness, value your authentic self, and implement strategic systems so you can create alignment in your world to live the life you desire and deserve!