Our 6 Step System for Building a Great Strategic Plan
Follow six simple steps to create, follow, and achieve your goals in business and in life. These goal-driven strategies will help you define your goals and expectations, follow a set timeline, track your progress, and end with success.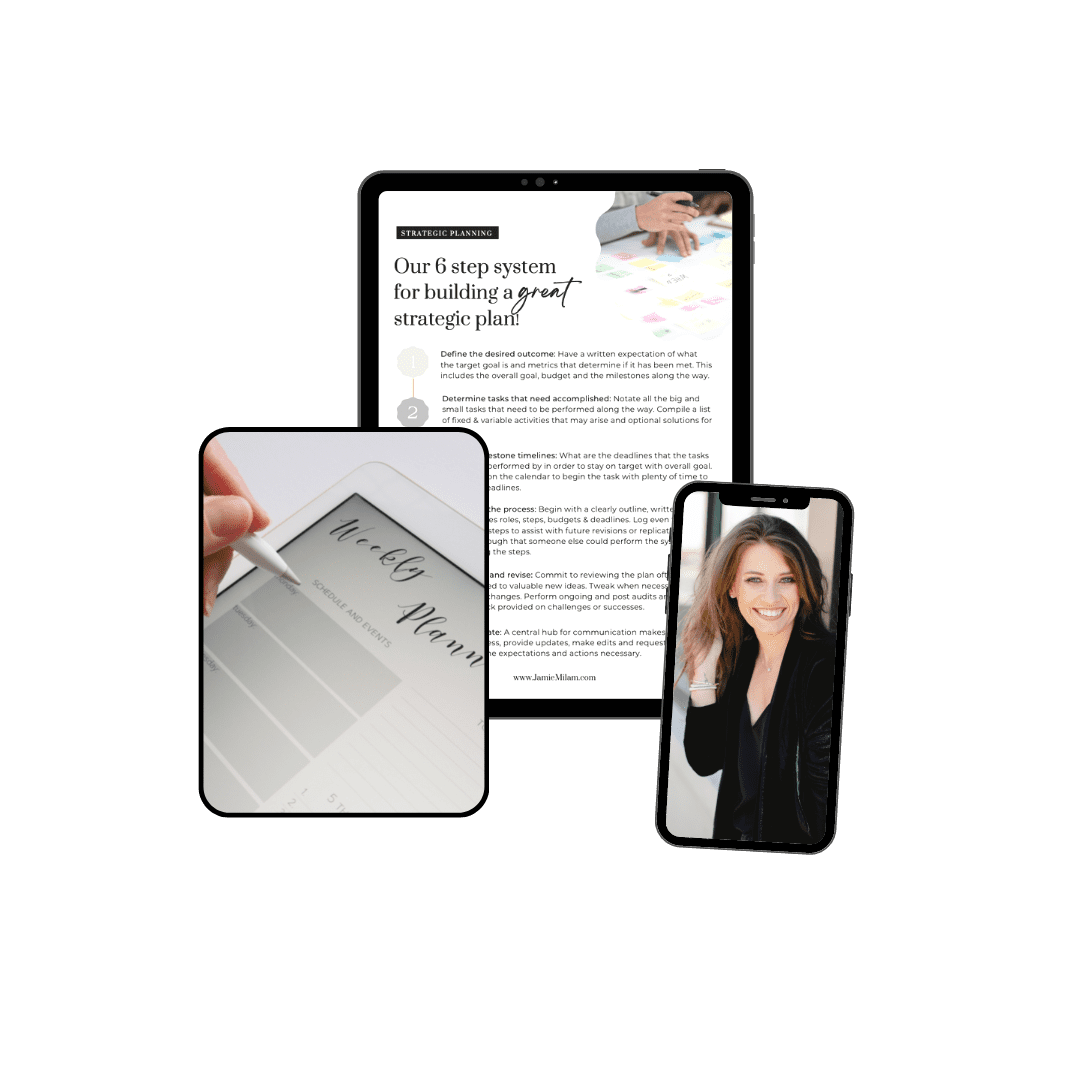 Included in this Free Download:
6 simple and strategic strategies to define and achieve your business and life goals.
Define the desired outcome.

Determine tasks that need to be accomplished.

Identify milestone timelines.
…is all it takes to define and layout your strategic plan!
What are your goals and aspirations?
Let's turn them into reality.
Define.
Document.
Achieve.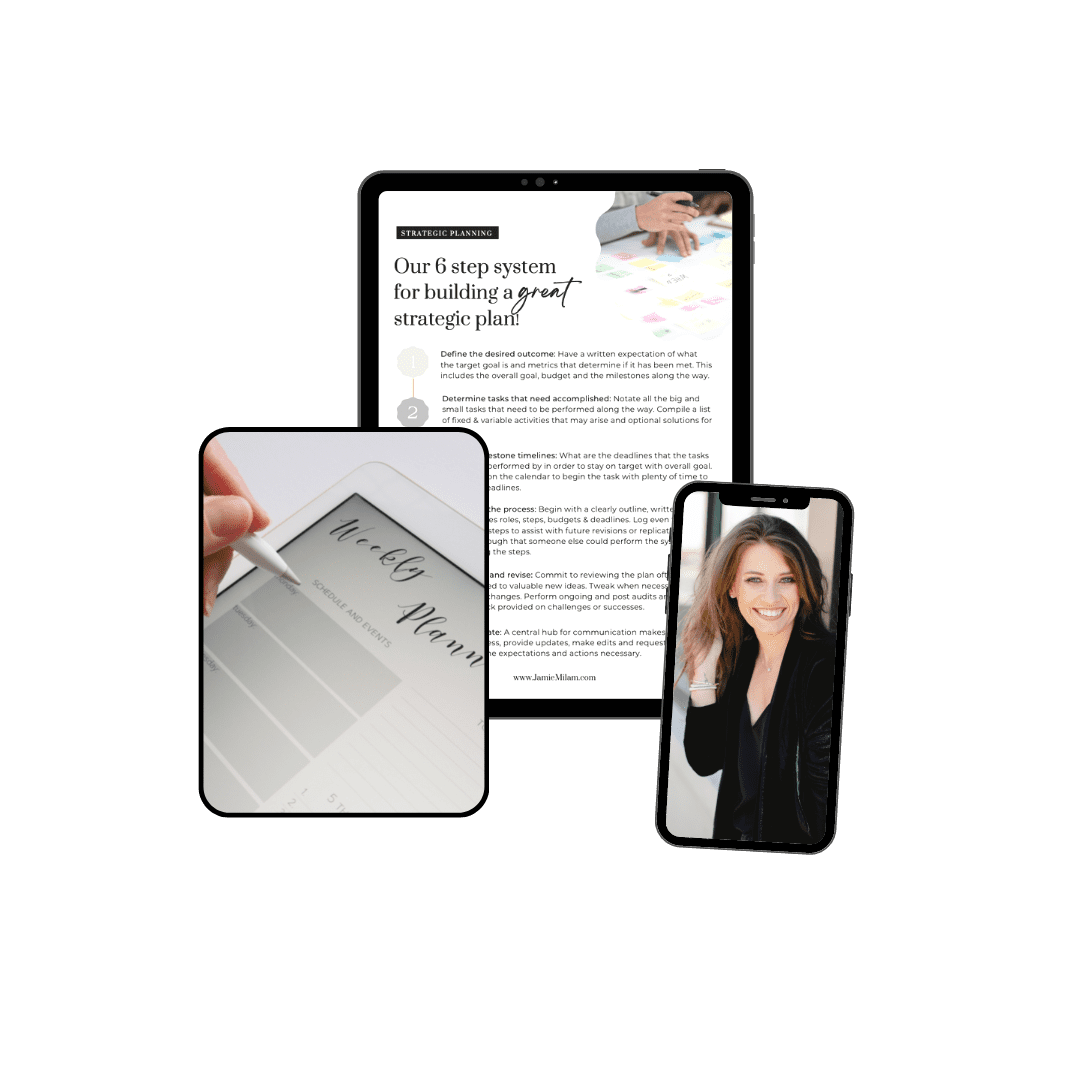 Copyright © by Jamie Milam