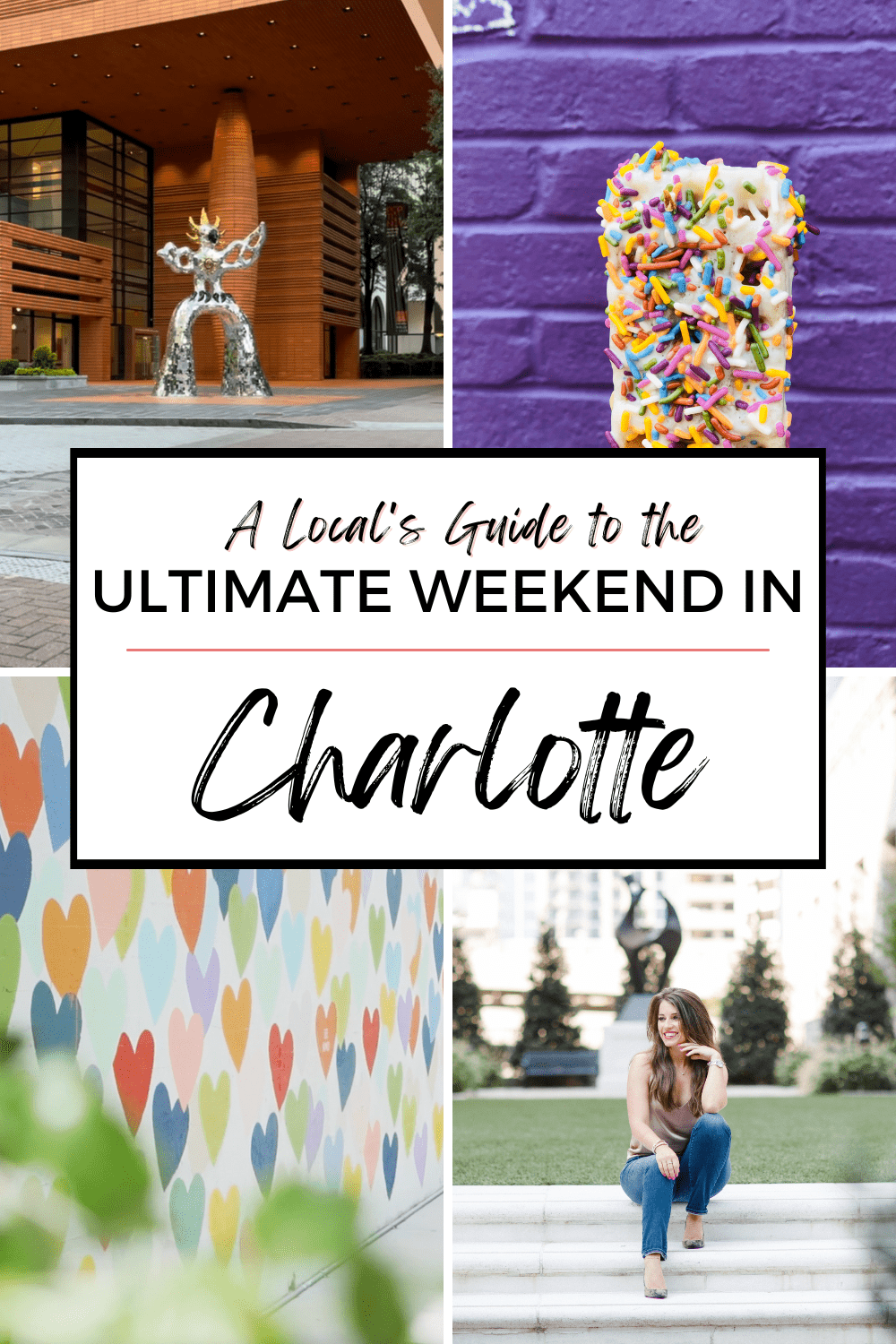 How to Spend Two Days in Charlotte:
As someone who's called Charlotte home for nearly a decade, I can agree with our official slogan: "Charlotte's got a lot." It's a vibrant city full of life and is an exciting place for anyone, whether you live here or just want to know how to spend two days in Charlotte.
There are many things to do in this city, from exploring historical and cultural sites, enjoying an epic rooftop patio, eating great food, or getting in some window (and real!) shopping.
So if you're wondering how to spend a weekend in Charlotte, look no further! There are the top things to see in Charlotte for a weekend.
The Perfect 2-day Charlotte Itinerary 
As I already said, Charlotte has a lot to see and do. Which means there's something for everyone! And, there are a ton of 2-day Charlotte itinerary options that might work for you.
But after living in and exploring this area for nearly a decade, I can confidently say that this 2-day Charlotte itinerary won't leave you disappointed.
Here are my must-do options on how to spend a weekend in Charlotte.
Morning: You'll need some caffeine to fuel a day of sightseeing, so kick off your day by grabbing coffee at Not Just Coffee.
Then, get yourself over to our iconic Midnight Diner for breakfast. It's a great spot for classic diner food, breakfast staples, or some comfort food. Interestingly, this local hot spot has picked up the entire building and relocated within the city twice. It's one of the
few spots in the city that's open 24 hours, so if you need to hit it up after midnight on your way back to your hotel, you totally can!
After you've eaten, hit up the Levine Center of Arts. Encompassing four acres, this unique artistic hub includes public art, plazas, retail spaces as well as institutions like the Bechtler Museum of Modern Art and the Mint Museum. If you've got kids, make sure to check out the Museum of Illusions, which is only a block away, for fun twists at every turn.
I also recommend walking through The Green across the street from Levine Center of Arts to explore some cool sculptures and snagging a couple of photos in front of the convention center. The bright, open architecture offers the perfect backdrop for headshots or your next IG post.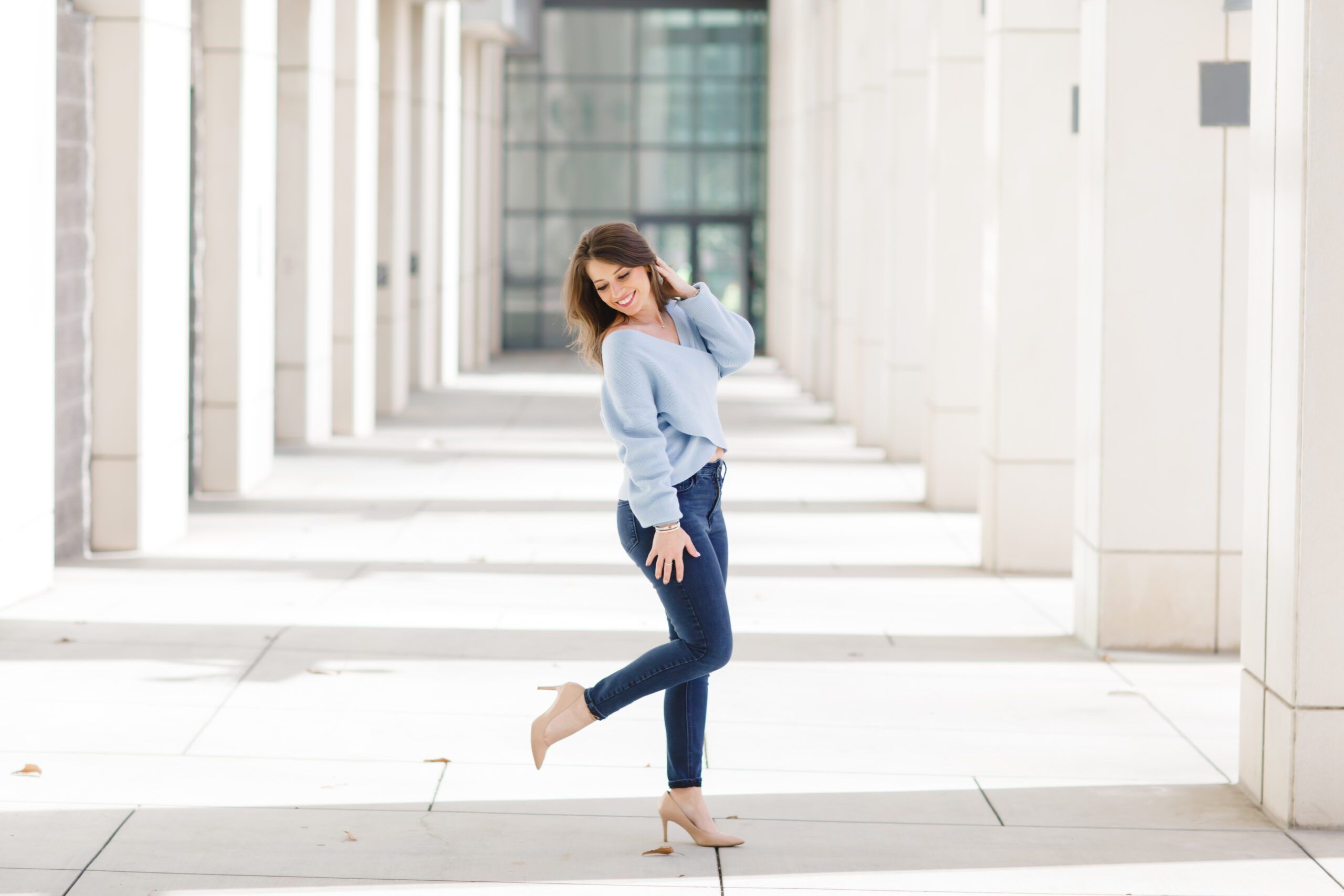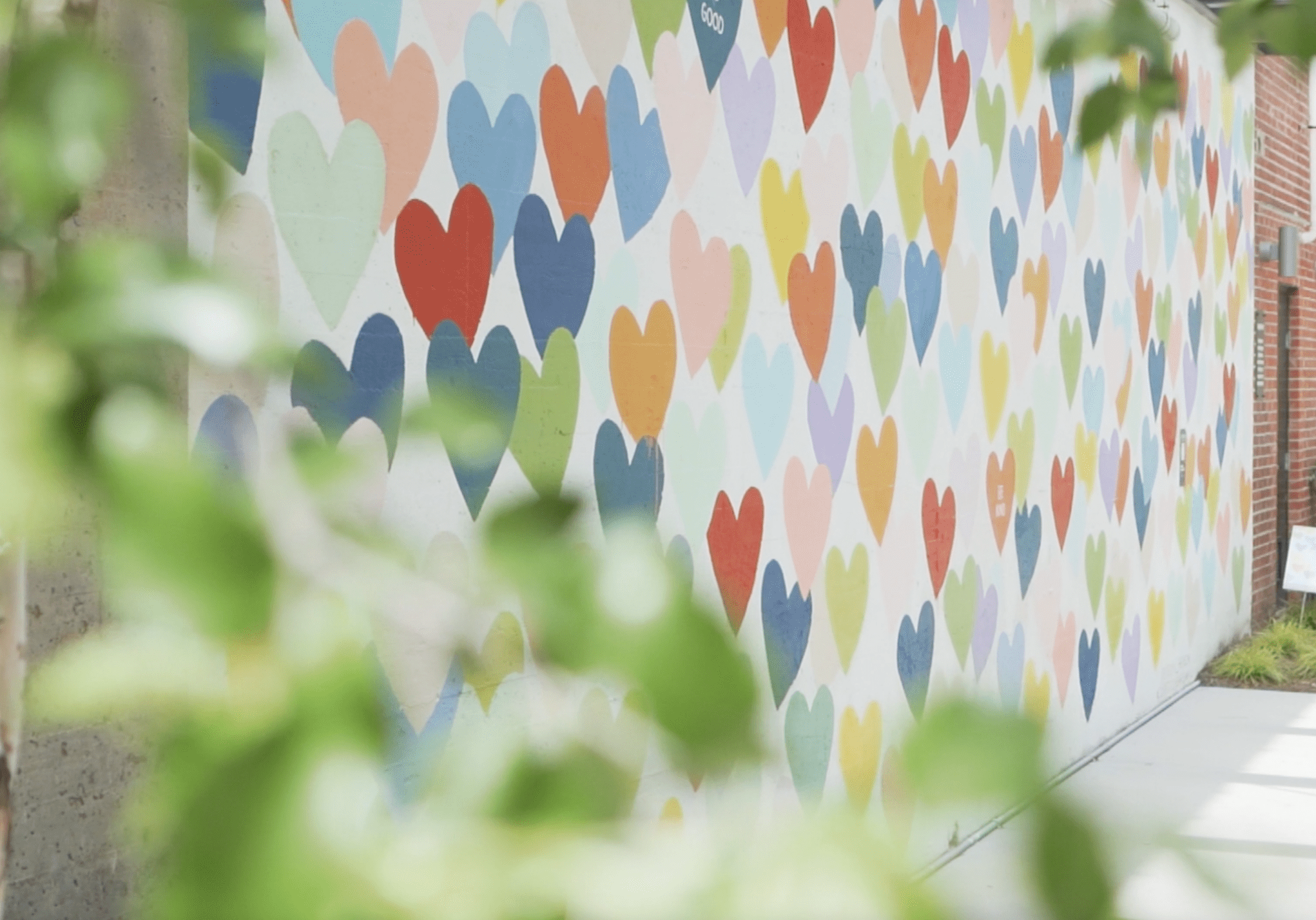 Walk toward Hawkers Asian Street Fare for lunch—you'll be blown away by the flavors of this place. So delicious! Don't forget to save room for a waffle cone from Jeni's Ice Cream afterward—trust me, it's totally worth the wait if there's a line.
While you're in the area, check out the Hearts Wall mural located in the ally corridor. It's a really cute spot for an Instagrammable photo opp. And if murals are your thing, make sure to download my free Charlotte City Guide to get a map of the Street Mural Tour.
Charlotte is full of amazing breweries, and Sycamore's new two-story building in SouthEnd is worth checking out. It is huge, with a taproom, beer garden, Airstream food truck, and cafe. Or, if cocktails are more your style, head across the street to Puttery. I highly recommend their Tasty Green or Good Sounds & Beach Bound
Afternoon: Once done exploring the arts center, hop on the LYNX Light Rail blue line to head to SouthEnd. Hop off at the Bland Street stop to walk the Rail Trail. The rail trail is an interesting urban walkway with lots to see along the way, including interactive art installations and colorful street murals.
cocktails—you really can't go wrong with either one. You can just enjoy the ambiance in any of their cool lounging areas and order tapas. Or, take your drinks with you and play a round of 9-hole putt-putt in one of their two themed courses.
Evening: By this point, you've been walking and exploring for a while, so it's time to find some dinner. My top recommendation is Mama Ricotta's in Midtown. This Italian spot is an award-winning restaurant, so it gets pretty busy—make a reservation to skip the line! My recommendation here is the drool-worthy Goat Cheese & Mascarpone Dip.
You have a few options to close out your night in Charlotte: Grab a concert at the Music Factory, laugh your head off with one of the headlining acts at The Comedy Zone, or catch a game at the Bank of America stadium. Whether it's NFL's Carolina Panthers or MLS Charlotte FC—the Queen City is full of home team pride!
Overnight: You've got one night in the city—better make it count. If you want to stay in a glamorous location, pick the Grand Bohemian. Choose the elegant Ivey's Hotel if you want something more historical. If more privacy is your thing and you lean toward Airbnbs, then I'd love to welcome you to Your Gateway Getaway, my own little boho-chic BnB in Uptown that can sleep up to six.
Morning: Yep, it's that time again—coffee. Stop into Coco and the Director for something warm to drink and one of their mouth-watering house-made baked goods. Afterward, head to the Myers Park area to stroll through the free gardens at Duke Mansion, a beautiful B&B. There are over four acres of peace and serenity to take in.
Alternatively, you can explore Freedom Park. There are 98 acres of beautiful park space, playgrounds, and picnic areas. Next to the park is one of my favorite streets in Charlotte—Queens Road West. It has beautiful homes and historic sites, so take a stroll and enjoy it.
You'll be hungry by now, so head to Haberdish in the NoDa district for brunch. It's a mill town southern kitchen serving up Carolina-inspired cuisines like crispy fried chicken, southern vegetables, and biscuits with gravy. The chicken and waffles here are a favorite that you can't go wrong with!
Afternoon: This afternoon has some choose-your-own-adventure options. Thrill-seekers can head to Carowinds Amusement Park. It's been around for 50 years and has everything you want at an amusement park—60+ rides, the Carolinas' largest water park, live entertainment, and great food. It's also home to the Fury 325, North America's longest steel coaster with an 81-degree drop—you won't be disappointed.
Another option for shoppers is to head to SouthPark Mall, the city's premier destination with over 150 stores, including some of the top luxury brands like Tiffany & Co, Louis Vuitton, Gucci, and David Yurman. Make sure to carve out some time to have a cocktail at the RH Rooftop Restaurant, a short walk from the mall. The views are amazing and the cocktails are even better!
The last option is to go for a guided tour around the city with Funny Bus Tours. This isn't your average tour because it features local comedians showcasing our beloved city. You're also allowed to bring wine or beer on board! So if you're looking for some laughs and good memories, take this option to explore the city.
Evening: There's nothing better than some food with a view, so head over to Fahrenheit (Asian-fusion food) or Aura Rooftop (American food) for dinner. Then grab a cocktail at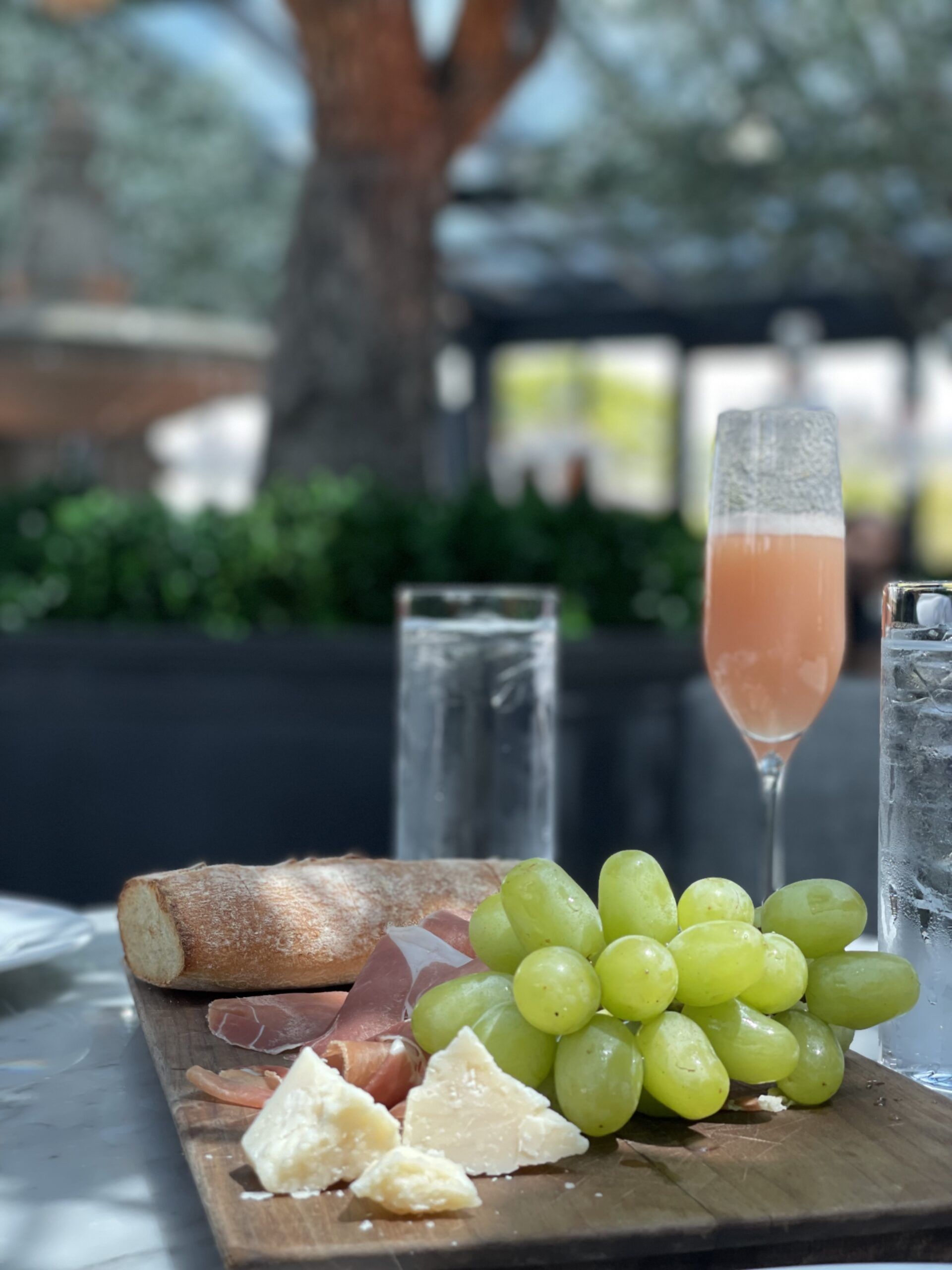 How to Spend Two Days in Charlotte: Honorable Mentions
I'm pretty confident in my 2-day Charlotte itinerary, but I know everyone likes some options! So, here are some honorable mentions for how to spend two days in Charlotte:
There you have it! Your guide for how to spend two days in Charlotte! I hope you enjoy exploring this amazing city—make sure to drop me a line and let me know how you enjoy it.
Don't forget to snag your free Charlotte City Guide to reference during your stay!
And if you are considering making Charlotte your permanent home, contact me at j[email protected] to start a conversation about your real estate needs.

Save this post to come back to or share with a friend!
Have you scoped the podcast for entreprenuers yet?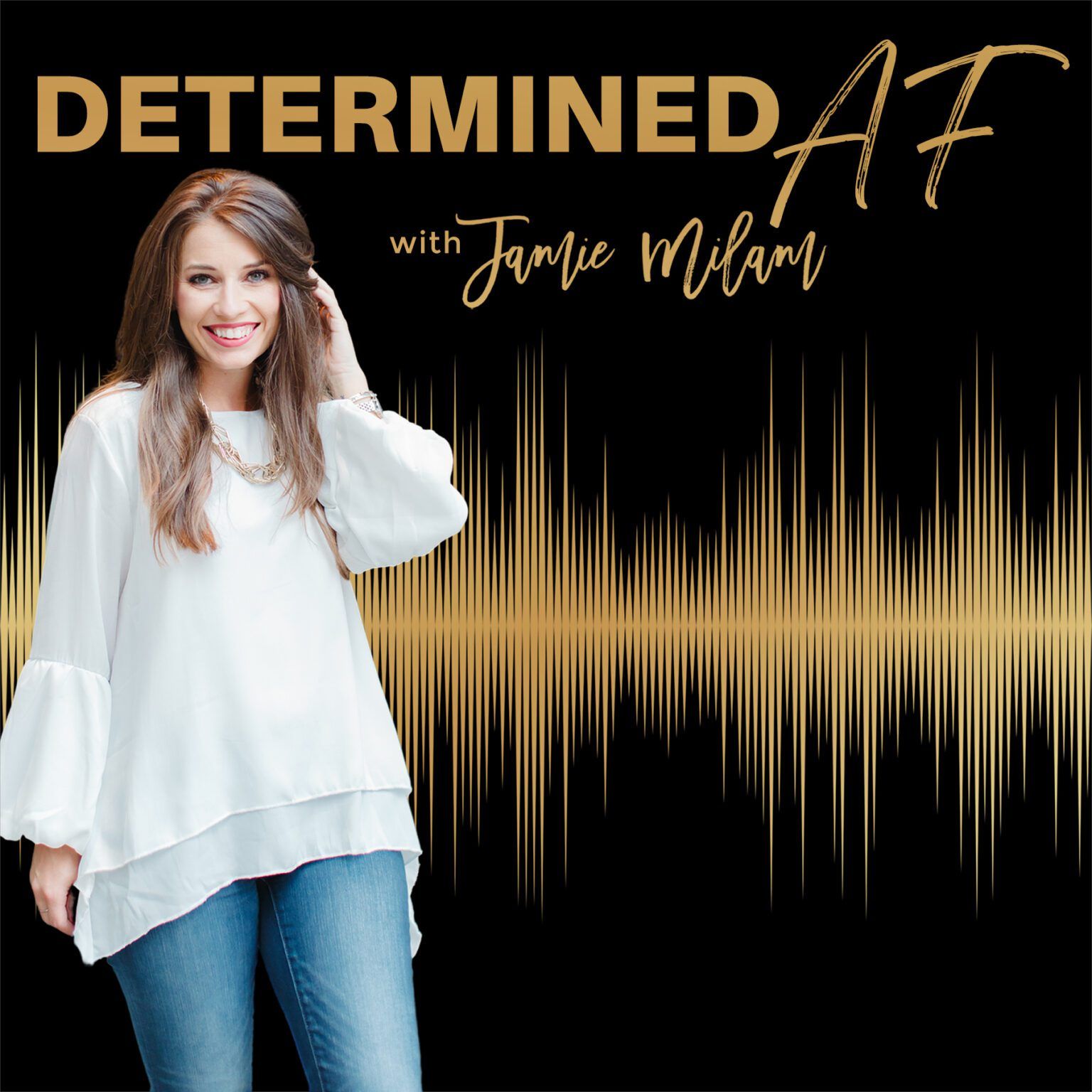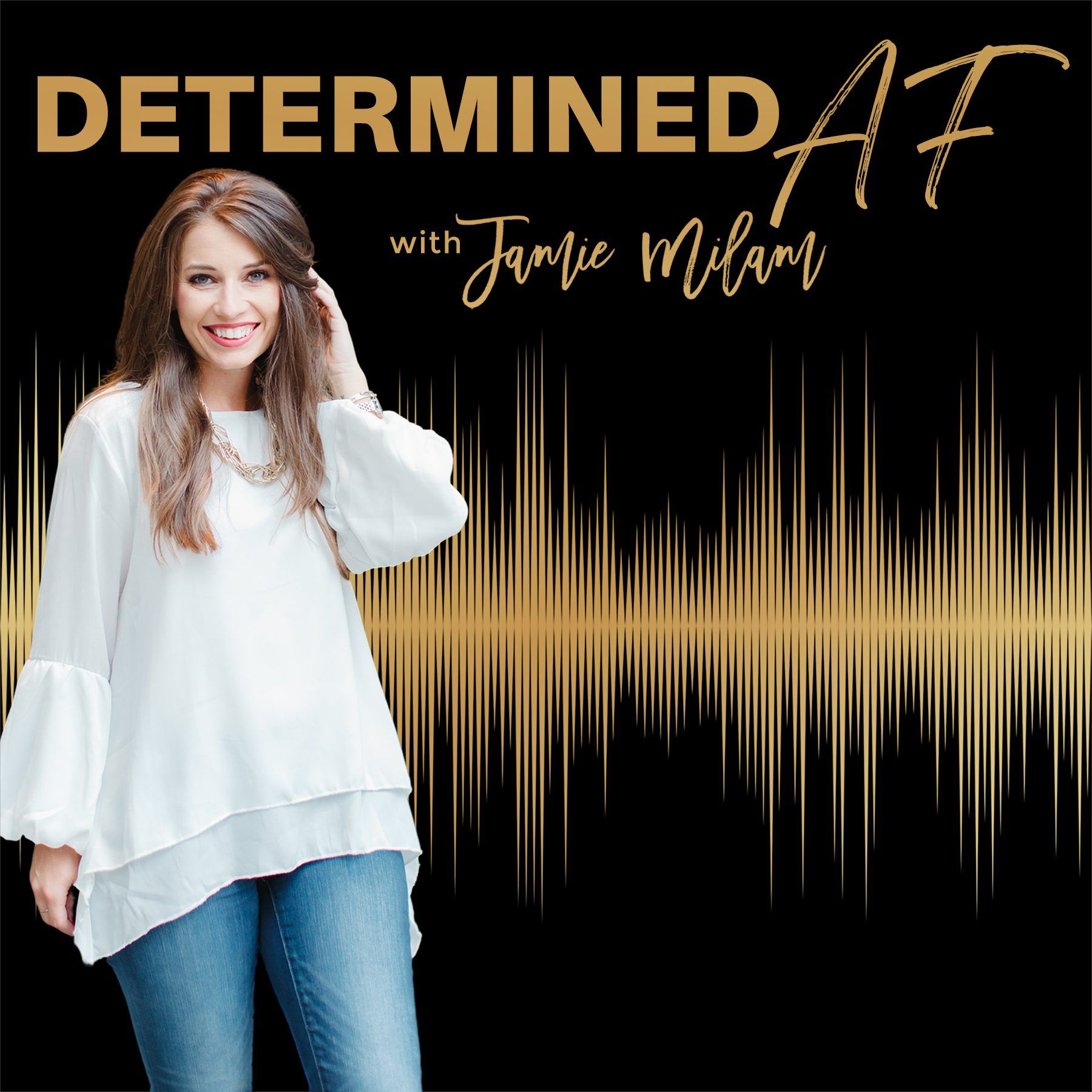 **Disclosure** This post may contain affiliate links and they are at no additional cost to you, though I may earn a small commission. Don't worry, I only recommend products or services that I have tried or believe would be of great value to you! All opinions expressed are those of my own!
So Many More Things to Share
For ambitious entrepreneurs with big dreams and goals, who are determined to break away from the overwhelm and experience peace and alignment in their world through self-awareness and systems.
For ambitious entrepreneurs with big dreams and goals, who are determined to break away from the overwhelm and experience peace and alignment in their world through self-awareness and systems.
A little bit of everything for everyone - from strategically growing a business, creating awareness and alignment to parenting and navigating different seasons of life. A transparent space that aims to inspire and motivate.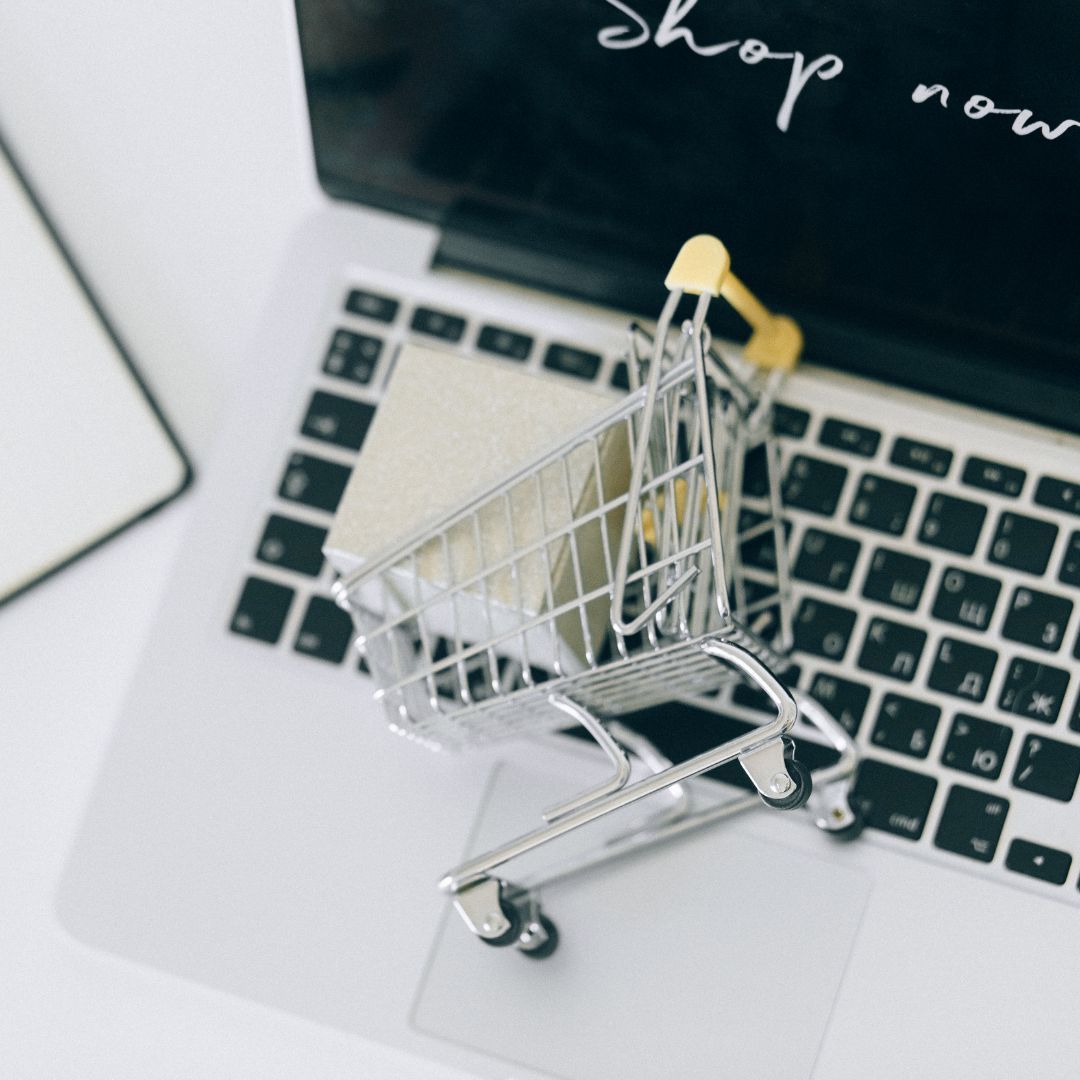 All the tools, templates and trainings I've put together for you to help you grow your business with ease. My goal is to simplify your strategic alignment process by giving you access to all the goods!
Come from contribution, that's a motto I've valued for years! So... that's exactly what I am to provide you, straight into your inbox each week! No fluff and all open-book. Inspiring you to practice awareness, value your authentic self, and implement strategic systems so you can create alignment in your world to live the life you desire and deserve!